TerraCycle Helps You Recycle Wine Corks, Batteries, And Other "Non Recyclables"
TerraCycle is a new private recycling company that helps you recycle "hard-to-recycle" items.
We all want to recycle, but sometimes, we're stuck with objects that don't have an obvious place in the blue bin. Dead batteries? Old paint sets? Frayed tennis balls? Can any of it actually be recycled? City sanitation might not collect these items, but luckily, TerraCycle will.
Article continues below advertisement
TerraCycle started in the agriculture industry, selling a sustainable fertilizer made from worm poop. But now, it's on a mission to reduce waste across the board by helping consumers "recycle everything" — even the stuff that seems impossible.
TerraCycle provides waste boxes specially designed to collect coffee capsules, cigarette butts, and other hard-to-recycle trash. When the boxes are full, consumers can mail them back to TerraCycle, which finds a new use for the items.
Article continues below advertisement
All those cigarette butts add up. According to stats on its website, TerraCycle has recycled 4.1 billion pounds of waste so far with the help of over 80 million people.
Article continues below advertisement
"Waste is a modern idea. It's only been around really for 70 years," TerraCycle founder Tom Szaky tells the Financial Times. "The solution is to move to a world where garbage doesn't exist. That's where we need to go."
TerraCycle currently partners with Colgate, Hasbro, Procter & Gamble, Tom's of Maine, and many more companies to provide free recycling programs. Brands are matched with relevant waste products — for example, Colgate accepts old floss containers and toothpaste caps, while Hasbro collects board games and action figures.
Article continues below advertisement
TerraCycle generates shipping labels so you can mail boxes or envelopes of your stuff to the relevant program, free of charge.
You have to sign up for a TerraCycle account to access those labels, but once you do, you can also participate in the company's points program. Users earn points on every package they send, points that turn into donations to the school or charity of their choice. TerraCycle claims it's raised $21.5 million for charity through these reward programs.
Article continues below advertisement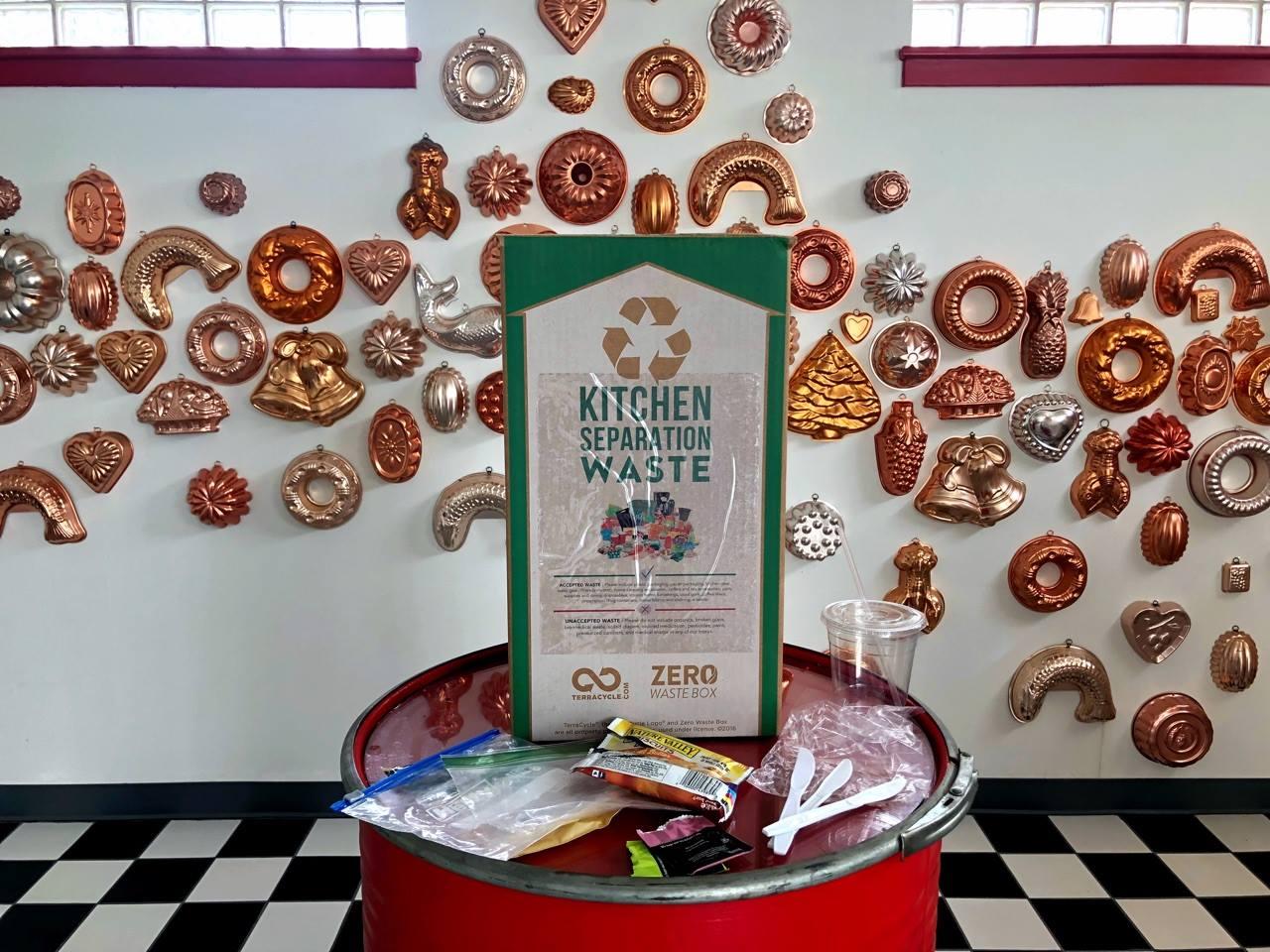 Outside of the free mailers, TerraCycle also spearheads initiatives at schools (the PepsiCo Recycling Rally) and sells their waste boxes directly to consumers online and in stores like Staples. But Szaky is planning to expand the company in a major way with a new platform called Loop, scheduled to launch in January 2019 at the World Economic Forum.
Article continues below advertisement
Loop would provide consumers with durable, reusable containers to collect household waste ranging from toothbrushes to shampoo. The basic idea would be to drop the trash in the receptacle and then send it back to TerraCycle, which would sanitize and reuse the items — including the container.
It's a riff on milk delivery via glass bottles, with a much wider scope.
Article continues below advertisement
"Imagine the milkman now, but for everything in your life," Szaky says in his Financial Times interview. "By switching from disposability to durability, you don't just solve waste, you change the way people consume."
While we wait to hear the latest on Loop, check out TerraCycle to see if there's a free program for your "non-recyclables." Simply plug an item into the search bar to get started.