World Vegan Day Deals and Offerings to Keep You Satiated, Sustainably
Whether you're fully plant-based or if you merely love a good meatless Monday, you'll want to take advantage of these World Vegan Day deals.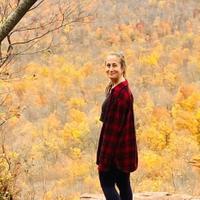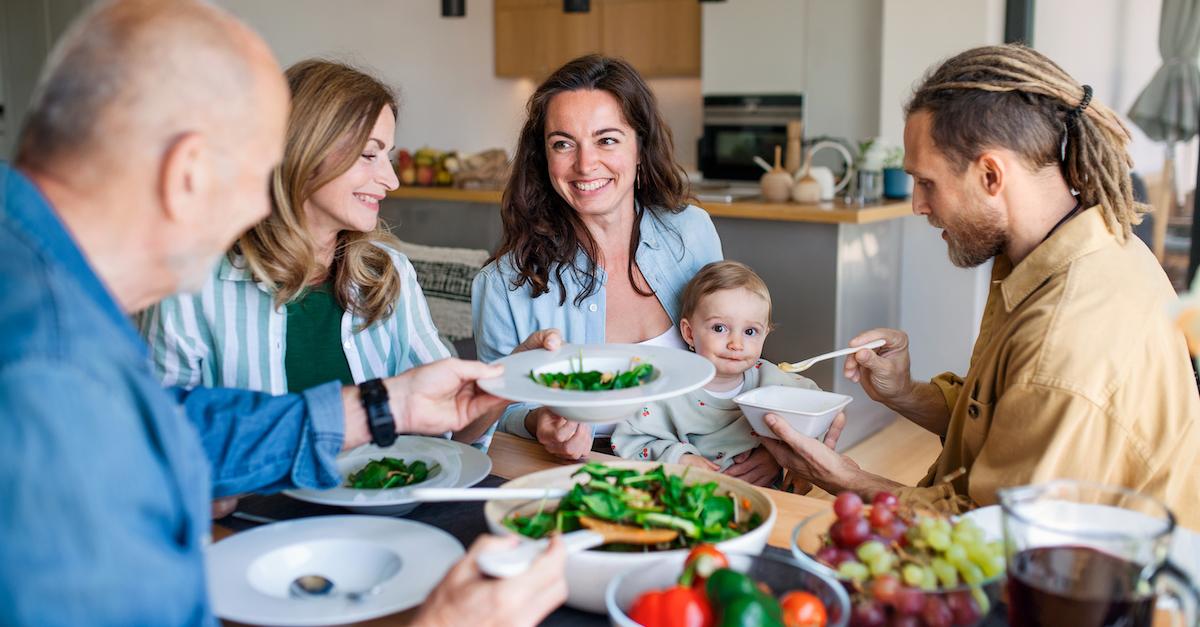 One of our favorite holidays, World Vegan Day, is celebrated globally on Nov. 1, 2022. And what's more — the holiday gets an entire month, with World Vegan Month lasting the entirety of November.
That said, there are a number of brands and companies getting in on the celebrations, by offering World Vegan Day and month deals. Everything is high quality and guilt-free, making it even more economically feasible to eliminate animal products from your lifestyle.
Article continues below advertisement
Take 25 percent off Sproud pea milk.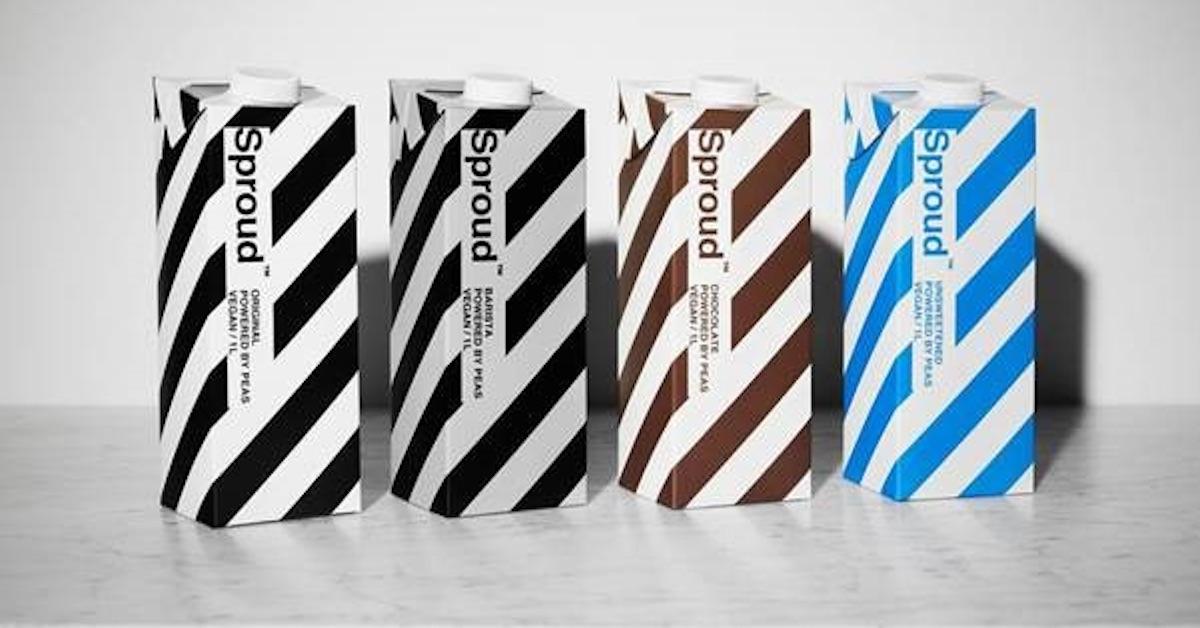 If you aren't already familiar with Sproud, it's a plant-based milk company that makes its product from yellow split peas. According to the brand, it's high in protein, and low in carbs and sugars. And luckily for us, the brand's four flavors — Original, Barista, Unsweetened, and Chocolate — are available for 25 percent off online, using the code VEGOUTSPROUD, from Oct. 31 to Dec. 31.
Jessica Seinfeld's Spicy Vegan Crunch Salad launches at Chop't.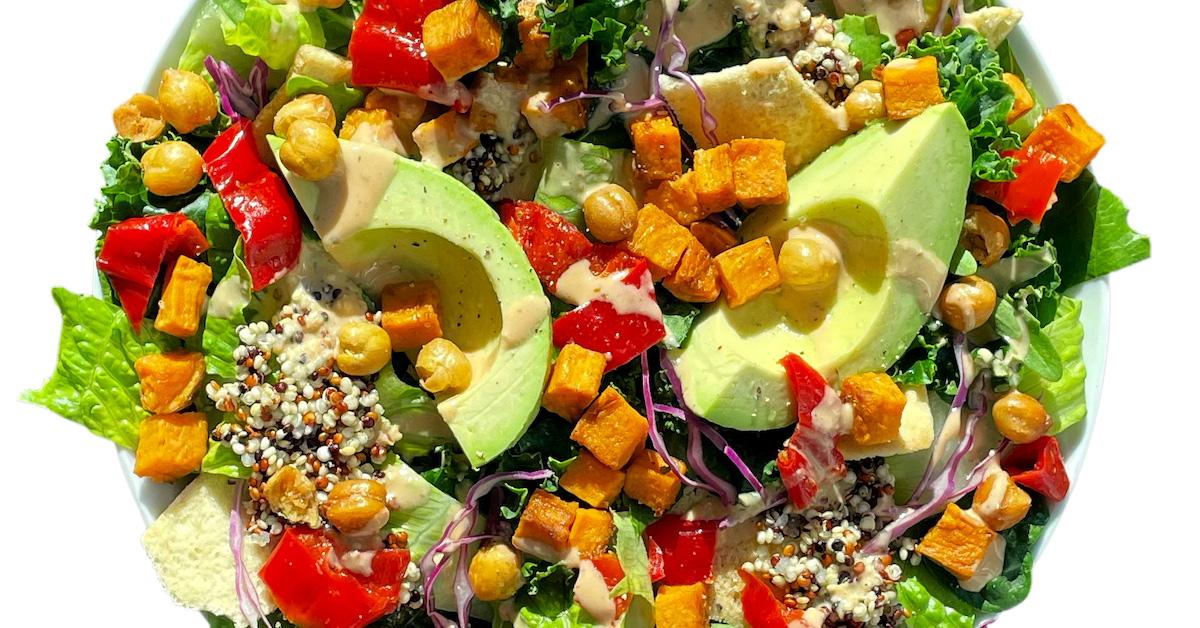 Chopt partnered with vegan cookbook author, Jessica Seinfeld, to launch the Spicy Vegan Crunch salad on World Vegan Day. Available until Nov. 30 in the app for pre-order and in-store, the salad is made with Chopt's customer-favorite blend, romaine, sweet potatoes, avocado, quinoa, pita chips, and your choice of Mama Lil's Pickled Peppers or pickled red onions. It's tossed with a spicy vegan tahini dressing and sriracha, making for a flavorful, crunchy lunch.
Article continues below advertisement
EVR-Fit Edge is launching its premium vegan protein powder.
Plant-based protein supplement, EVR-Fit Edge, is getting in on the holiday celebrations, by launching its 100 percent clean and vegan premium formula.
So get ready to pump some iron — sans the animal products, of course.
Article continues below advertisement
Catskill Animal Sanctuary is launching New Leaf.
Catskill Animal Sanctuary (CAS), which is famous for rescuing farm animals in Saugerties, N.Y., launched a new program called New Leaf just in time for the vegan holiday. The program helps aspiring vegans go fully plant-based through online mentoring, virtual cooking classes, and with other resources.
Article continues below advertisement
Article continues below advertisement
Insomnia Cookies launches new vegan treats.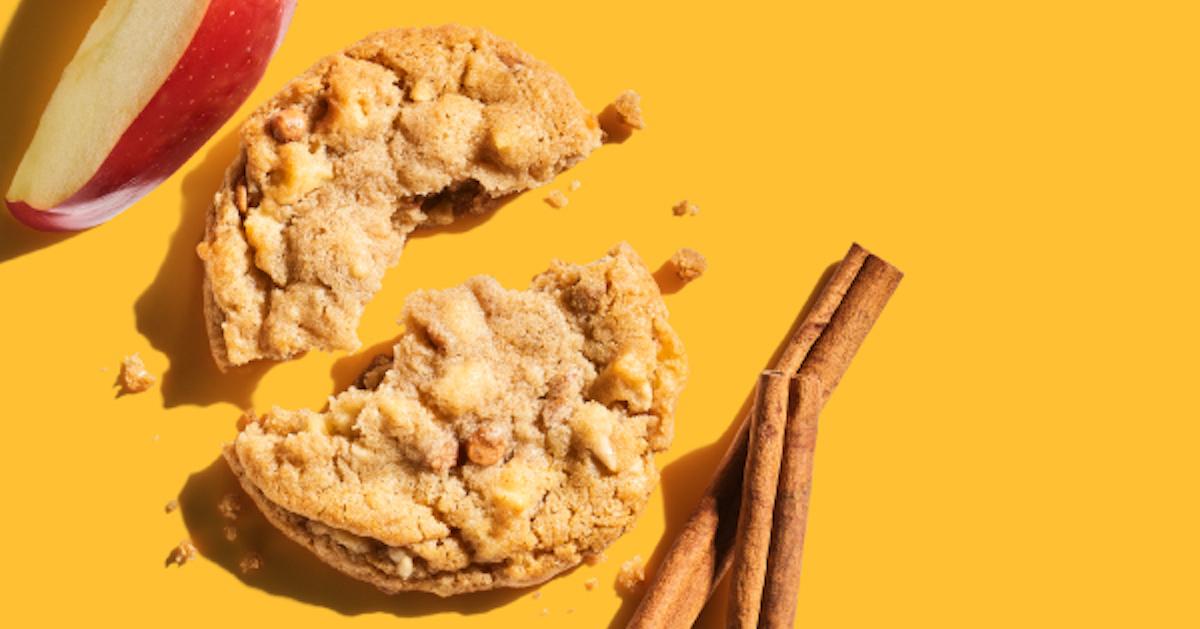 Insomnia Cookies, which is famous for its made-to-order, deliverable desserts, is using World Vegan Day as an opportunity to expand its plant-based dessert options. The chain is now offering a new selection of limited-edition plant-based cookies, including: Vegan Pecan Pie and Vegan Caramel Apple Pie cookies. Customers can also now explore new limited-edition frozen treats, including Vegan B'Day Ice Cream Cookies IN Ice Cream Cake.
Article continues below advertisement
Tate's Bake Shop has delicious vegan cookie options.
Last year, Tate's Bake Shop released two vegan options, which are definitely a must-buy for World Vegan Day. The flavors include Vegan Chocolate Chip Cookies which tastes just like the original, without the dairy products. Meanwhile, the Vegan Vanilla Maple Cookies are thin, crisp, golden, and sweet — reminiscent of the crispy edges on a waffle, they are pure heaven. Celebrate the holiday by buying both varieties — you deserve it.
Article continues below advertisement
Myvegan is launching its new Green Superfood Blend, and offering a wide range of deals.
U.K.-based vegan nutrition brand, Myvegan, is celebrating the plant-based holiday by launching everyone's new favorite smoothie additive — the Green Superfood Blend. It combines a total of eight superfood ingredients, as well as 27 superfood extracts, making for an easy way to enrich your diet.
Article continues below advertisement
On Myvegan's website, the company will also be offering a wide range of deals all month long. To kick off World Vegan Month, for example, customers can take 45 percent off almost every product during the first week, alone. You can also take advantage of a giveaway, as per the social media post above, which runs until Nov. 8.
Article continues below advertisement
Blume is launching its newest latte flavor, Mint Cocoa.
Blume is launching a new superfood latte, Mint Cocoa, just in time for both World Vegan Day and for the holidays! Combining cocoa, peppermint, and ground maca root, it tastes just like your favorite cold weather drink. However, it's free of refined sugars, animal products, and it supports both digestion and hormone balance.
Article continues below advertisement
Amanda Cohen opened a new plant-based venture.
On World Vegan Day, Amanda Cohen of the Micheline-starred vegan restaurant, Dirt Candy, has opened a plant-based restaurant, Lekka Burger. at Urbanspace food hall on 570 Lexington Avenue. The restaurant, which was also erected with the help of Lalela Project CEO, Andrea Kerzner, offers a wide range of vegan burgers, salads, and fries. Needless to say, we're dying to try it.