This Detroit Non-Profit Created A Shipping Container Farm To Feed Their Community
Ford and a Detroit charity partnered to create a "mobile farm."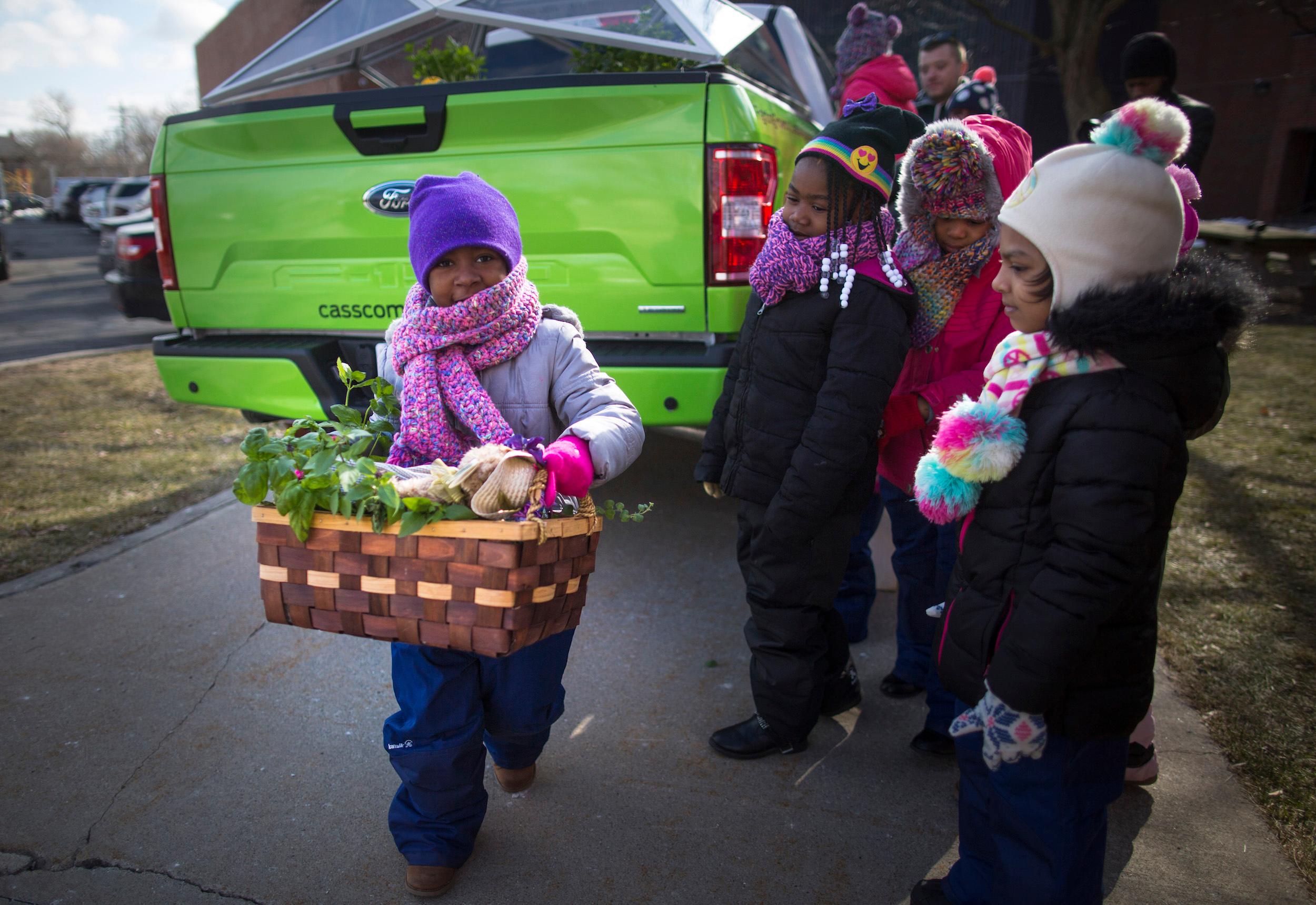 A charitable grant from the Ford Motor Co. has made possible a "mobile farm" partnership between the automaker and a Detroit charity that promises to educate children on healthy eating, provide food for the hungry, and teach people to be more self-sufficient by growing their own food.
Two essential (if unlikely) pieces required to make this project happen? A 40-foot-long shipping container and an F-150 pickup truck.
Article continues below advertisement
The collaboration answers a call to build a "Better World."
The Bill Ford Better World Challenge distributes up to $500,000 a year to innovative programs that serve communities, from health and safety initiatives to education. Half of the money awarded each year comes from the Ford Motor Company Fund (the charitable arm of Ford), and half comes from Bill Ford personally.
"Our work can be divided into three broad areas," said Todd Nissen, director of communications for Ford Motor Company Fund, in an interview with Green Matters. "Basic needs, economic advancement, and quality of life. We believe it's important to address all three categories in order for people to move up the social mobility ladder. We group hunger and food insecurity as basic needs. If people are food insecure, they are not able to do well at school or reach their full economic potential."
Article continues below advertisement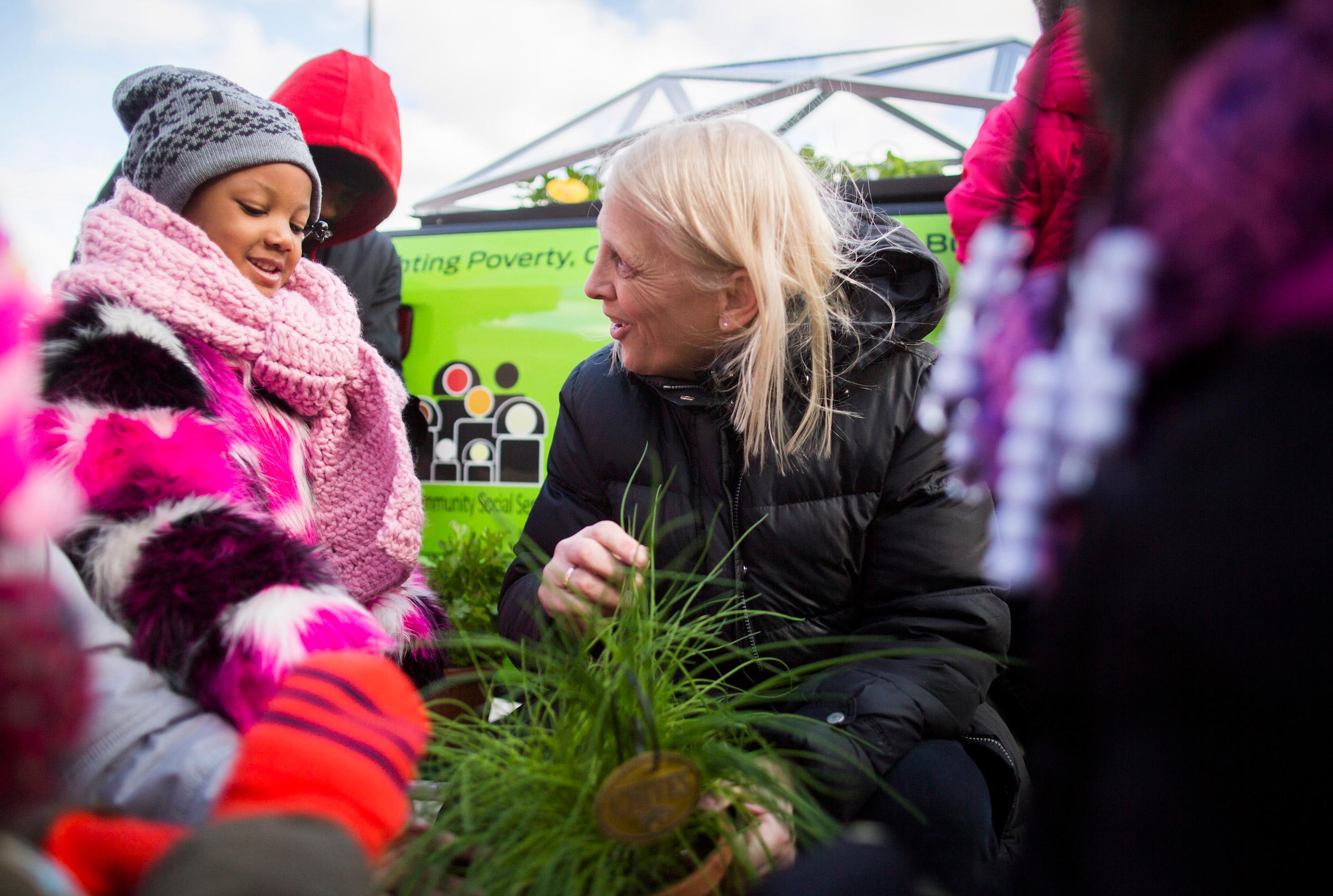 A full 50 percent of the 2017 challenge funding went to the Ford Mobile Farm project, an ambitious undertaking that will grow several tons of food every year in a 40-foot shipping container equipped with hydroponics to grow food; and a Ford pick-up truck with plants growing in its bed that will make rounds at local schools to teach students about healthy eating and cultivating a garden.
Article continues below advertisement
The mobile farm was conceived of by two Ford employees, Chris Craft and David Root, both of whom are participants in Ford's Thirty Under 30 program. That leadership course educates young Ford employees about philanthropic organizations and design.
Article continues below advertisement
Nissen emphasized Detroit as being a perfect city for the mobile farm, saying, "We believe it's important to add to the enrichment and quality of life where we do business. Detroit is our hometown and southeast Michigan is where a large number of our employees live.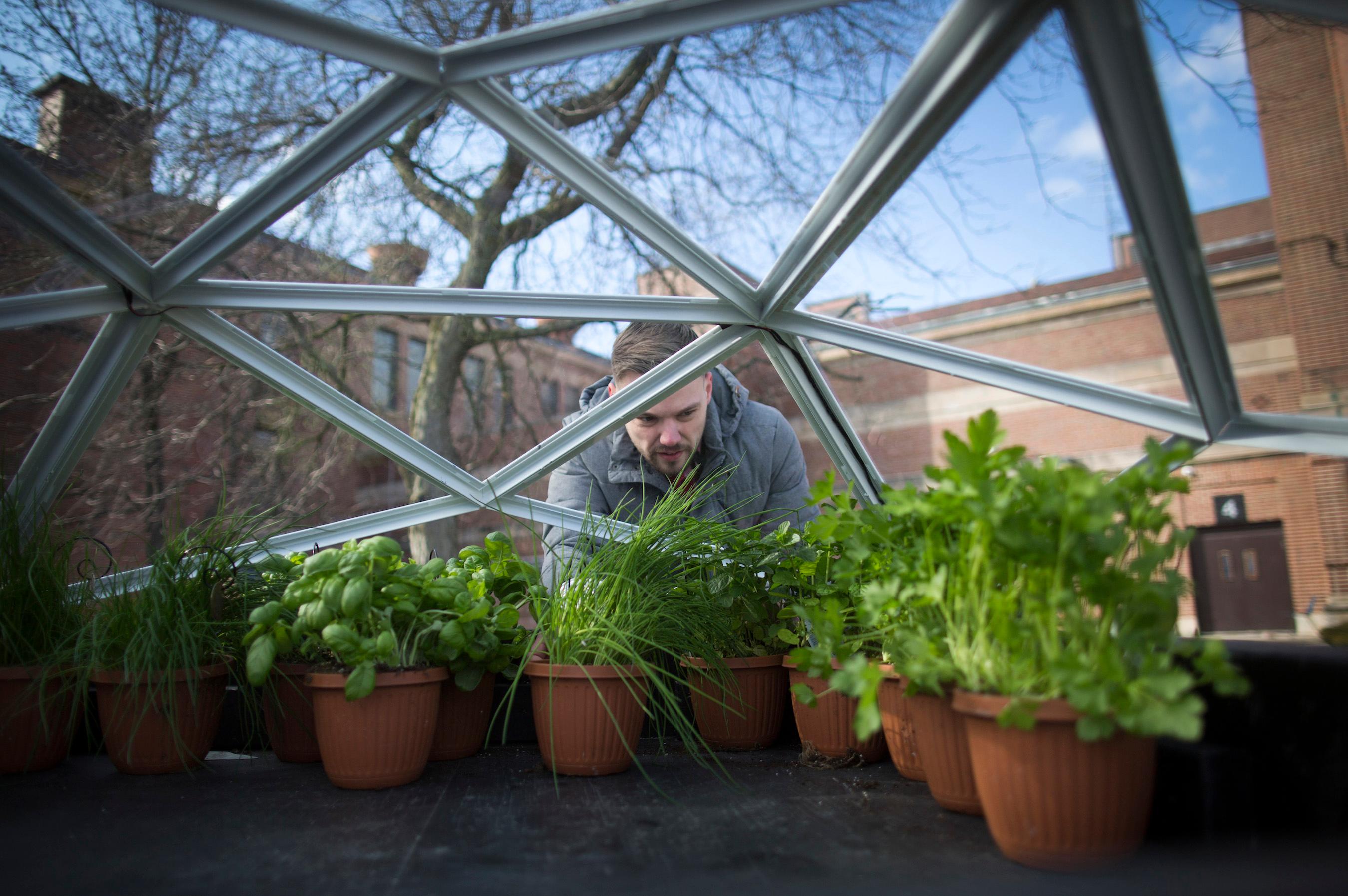 Article continues below advertisement
Cass Community Social Services is rooted in sustainability issues.
Ford's partner in this project, Cass Community Social Services (CCSS), is a Detroit-based, non-profit entity that has focused its efforts on combating poverty since 2002. The organization's initiatives center around access to food, health, housing, and jobs.
"We prepare and serve 700,000 meals annually, and house 300 homeless men, women and children nightly," said the Rev. Faith Fowler, executive director of CCSS, in an interview with Green Matters. "We operate two free medical clinics, and a day program for 135 adults with developmental disabilities; [as well as provide] recycling jobs [through the organization's 'Green Industries' program] for 80 adults with significant barriers to employment."
Article continues below advertisement
Article continues below advertisement
The Rev. Fowler also described Cass Community's tiny home initiative as a "tiny homes campus" of more than two dozen 250- to 400-square-foot houses for homeless individuals, low-income senior citizens, and young adults who have "aged out" of foster care. "They rent for seven years and participate in a program that prepares them for home ownership," she explained. "If they meet the program requirements, they are given the homes." The tiny homes campus is another of several collaborations between CCSS and Ford.
The Ford Mobile Farm's shipping container's food will supplement CCSS' community gardens, serving up food for the hungry year-round in the organization's community kitchen. Produce will also be sold to local restaurants, creating an income stream to keep the freight farm afloat.
Article continues below advertisement
'Ford Mobile Farm' is an exercise in green innovation.
The shipping container, built by Freight Farm, is dubbed the "Leafy Green Machine." The system arrives from Freight Farm fully assembled, with 256 irrigated vertical towers and thousands of growing sites, custom workbench, automatic nutrient and pH dosing, and insulated, padlocked entry. Plants are irrigated by captured rainwater, with LED lighting powered in part by solar to stimulate plant growth.
Article continues below advertisement
"We're excited to expand what we are doing with solar energy," the Rev. Fowler said. "The use of solar with the shipping container fits in nicely with what we are doing with renewable energy and employment."
CCSS is expected to harvest weekly from the shipping container once it is up and running, amounting to several tons of produce grown every year. "We will also be able to monitor and control the lighting, and can water remotely thanks to specially designed software," the Rev. Fowler said. The system is expected to produce the same volume of food as a 1.8-acre farm, with solar power and 90 percent less water than a traditional farm.
Article continues below advertisement
The biggest plus next to the system's compact design is its predictability. "We will be able to grow no matter what the weather is like outside," the Rev. Fowler said.
As for the pick-up truck, CCSS will likely hire someone to take the Ford F-150 to area schools, where he or she will be working alongside members of Ford Motor Co.'s Thirty Under 30 team, as well as other volunteers from Ford. The program will reach about 2,250 Detroit-area students in its first year.
Article continues below advertisement
The freight farm is expected to be fully operational by August.
The shipping container farm is being installed at Cass Community's World Building site in downtown Detroit, a move the Rev. Fowler said will allow the organization to "utilize volunteers as part of the gardening."
That shipping container is slated for arrival in July, and will be followed by a few cycles of harvesting produce before opening the site up to the public. "This is the first time we will have grown anything vertically or hydroponically," the Rev. Fowler said, "and we expect there will be a steep learning curve."
Article continues below advertisement
It's hard to overemphasize the impact of year-round, on-site food being produced at CCSS — and the reach of the new educational component with the traveling Ford truck. "The greatest feature for us is the ability to have fresh, free, organic food all year long," the Rev. Fowler said. "Up until now, this was limited to June through September utilizing our gardens. In terms of the school outreach component, we believe that teaching children about healthy alternatives to snacks and meals full of salt and sugar is extremely important. Our food choices are as critical as our exercise habits in terms of health."
Article continues below advertisement
Nissen said Ford doesn't have any specific plans to repeat the freight farm and mobile farm project elsewhere just yet, but "we always look for opportunities to replicate successful programs elsewhere."
CCSS recently made a trial run with the truck to a Detroit-area pre-school to see how the project might be received. According to the Rev. Fowler, that excursion ended with one of the students gobbling up seven crackers piled high with cream cheese and fresh-cut basil. "I have no idea if she ate her dinner that night," the Rev. Fowler said.