Google's Push For Sustainability Includes Offering Employees Less Meat At Lunch
One of the best ways to reduce one's carbon footprint is consuming less meat, so as part of Google's sustainability push, their cafes are serving up more plant-based options to employees.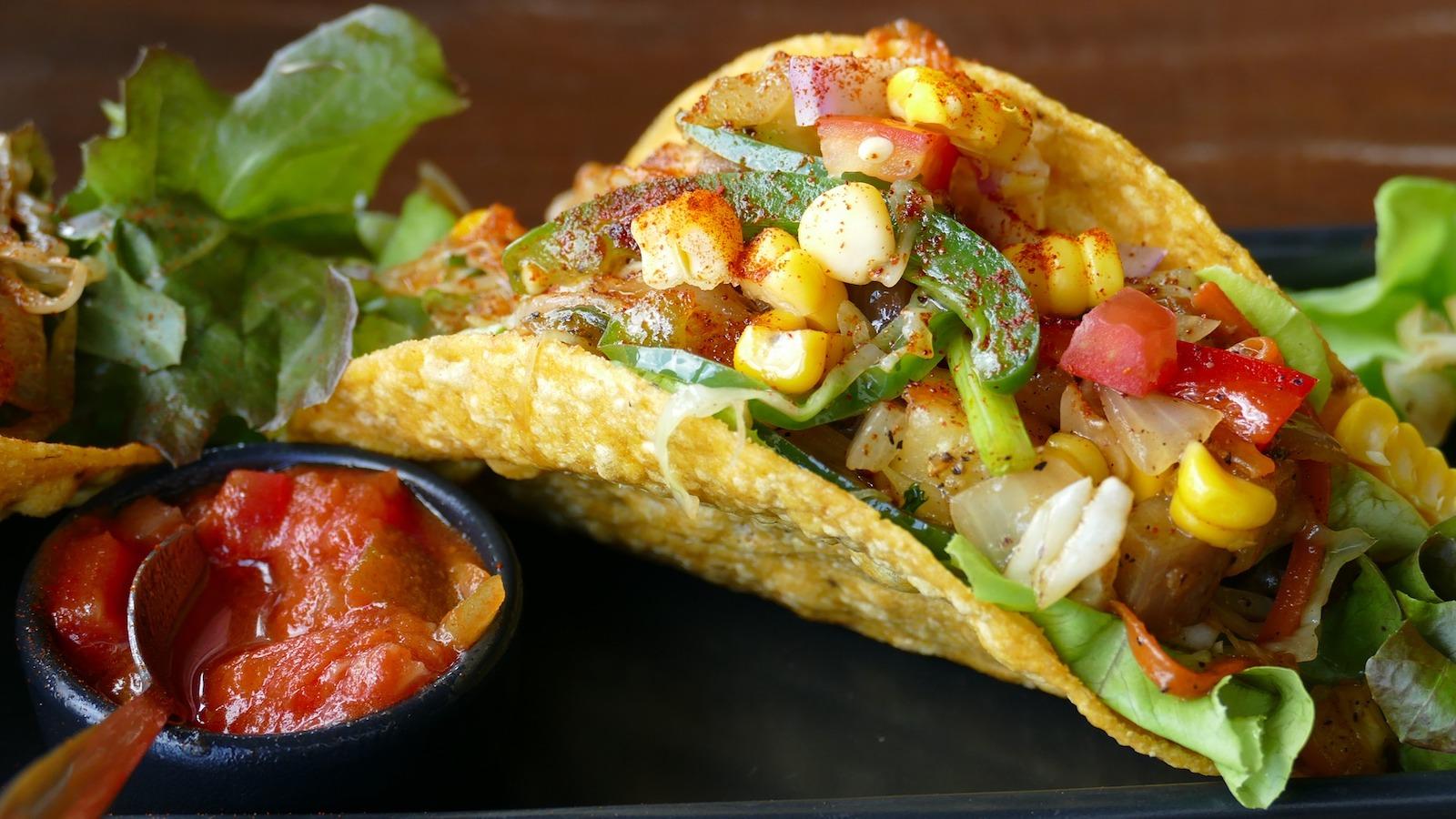 At dozens of Google cafes, spread across the country at company campuses, the diverse meal offerings have one central message: Eat less meat.
Article continues below advertisement
That's because in Google's efforts to reduce its company-wide carbon footprint, reducing meat consumption is central to becoming more eco-friendly. And that has led company chefs to experiment with mushrooms blended into burgers to reduce meat content, to perfecting a vegan taco that will please even the most carnivorous sensibilities.
Meat isn't great for the planet.
Livestock raised for eggs, dairy and meat account for 14.5 percent of all global carbon emissions. Of those sectors of the meat industry, beef and cattle are the dirtiest; comprising 41 and 19 percent of that industry's emissions, respectively.
Article continues below advertisement
Google is doing its part to ensure company employees reduce their meat intake, especially beef, by working on plant-based "power dishes." Power dishes refer to the entrees most common on American menus. Of the top-20 power dishes in the United States, only one—a veggie wrap—doesn't have meat. Google's goal is to change that.
To pull this off, Google has been working with a project run by the nonprofit World Resources Institute called the Better Buying Lab to come up alternative power dishes. Most popular among Google employees so far has been a vegan taco that is apparently so completely delicious, you'd never miss the fact there's no meat in it.
Article continues below advertisement
Google is training employees to be reducetarians.  
"We were trying to solve for a delicious alternative that would displace a good proportion of animal protein," Scott Giambastiani, Google's global food program chef and operations manager, told Fast Company. "It might be completely vegetarian, or it might be what we call a flipped product, where you're eating 20% or 30% less of the animal protein."
Take, for example, the blended burger. Google has been gradually increasing the amount of mushrooms blended into the ground beef, gaining from 20 percent to 50 percent. It's a reducetarian philosophy that encourages people to simply eat less meat—not adopt a strict vegan, all-or-nothing diet.
Article continues below advertisement
"It's moving people along a continuum," Giambastiani told Fast Company, "whether people are eating red meat every day and you ask them to start eating a little more white meat, or they're already on a white meat kick and it's a little bit more seafood, or moving even further along to alternative proteins or produce. You can't expect everyone to start loving lentils day one. Some do, most don't. What you're trying to do instead is get people to think about that continuum."
Less meat is just part of the equation. 
In addition to vegan tacos and beef-mushroom blends, Google has reimagined traditional dishes to be healthier for the planet and the people on it. The tortilla, for example, is made out of quinoa and broccoli and stuffed with kimchi and mushrooms, and topped with avocado-cashew cream. That dish scored first at a June competition in which dishes were judged based on taste, nutritional value, and low impact on the environment.
The company also cleverly lists vegetarian options above meat, as is the case at one of its Vietnamese cafes. This allows diners to think first of yummy plant-based options before being tempted by something with meat inside. Google is undertaking these sustainable food efforts in conjunction with green-practice pushes. By the end of 2017, the company will have also hit its goal of buying 100-percent renewable energy.