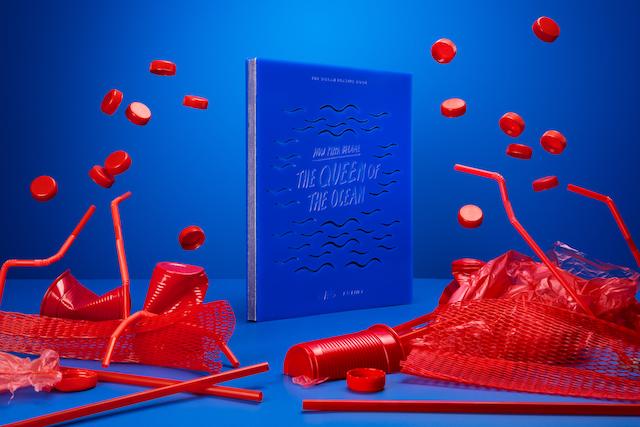 This Children's Book Is Made Of Recycled Plastic
The children' book 'How Pippa Became The Queen of the Ocean' is made from recycled plastic.
According to a report by the Ellen MacArthur Foundation and the World Economic Forum, there will be more pieces of plastic in the sea than fish by 2050. Much of the problem stems from the general overuse and improper disposal of plastic products or packaging. While some companies are finding creative ways to turn ocean plastic into water bottle sleeves or even boats, one group is hoping to put the issue right into the hands of future generations.
Article continues below advertisement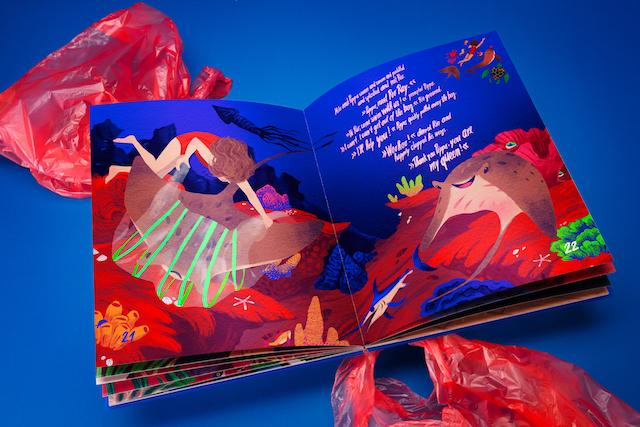 Article continues below advertisement
Waste Free Oceans and Teijin worked on the physical creation of this special book. First, Waste Free Oceans collected plastic around the globe to make the book. This was right in line with their mission — as a nonprofit, the organization is committed to reducing marine litter. The organizations turns any found waste into a useful product to raise awareness about ocean pollution.
Bernard Merkx, Waste Free Oceans' CEO, explained to Creative Boom how using discarded plastic for the book helps further raise awareness about the issue. "Instead of extracting more natural resources, we wanted to lead to a change with what's not only freely available, but what's doing harm right now," he told the online magazine. "With the Ocean Plastic Books, we turned harmful ocean plastic into a force for good — that can be passed on for generations to come."
Article continues below advertisement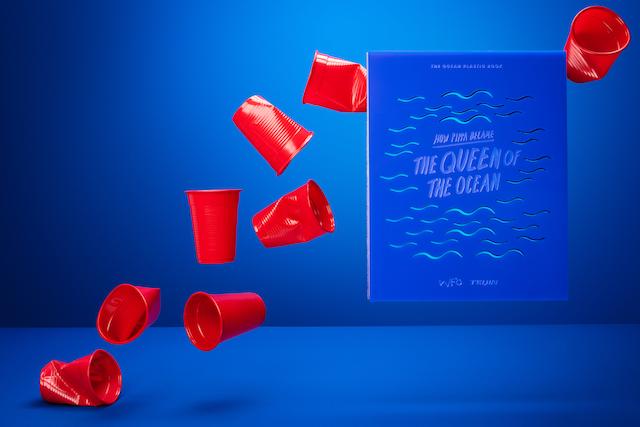 Once Waste Free Oceans collects the plastic, Teijin steps in to do its part. The Japan-based company developed a way to shred plastic into pellets. Those pieces are then turned into fibers that eventually comprise a tear- and water-resistant material for the book pages.
Article continues below advertisement
So what's the story about? The narrative, written by Laura Collinson, revolves around a young girl named Pippa who dreams about swimming with all the creatures in the ocean. She finally gets to do just that — but quickly realizes that all the marine animals she finds can't swim because they are tied up in plastic and other waste.
Pippa's experience makes her realize how much pollution finds its way to the ocean. The little girl tells her family they should reconsider how they use plastic. While it may not be possible to completely eliminate plastic from every child's home, the goal of the book's creators was to at least open children's minds to the consequences of litter and how it can hurt the things they care about.
Article continues below advertisement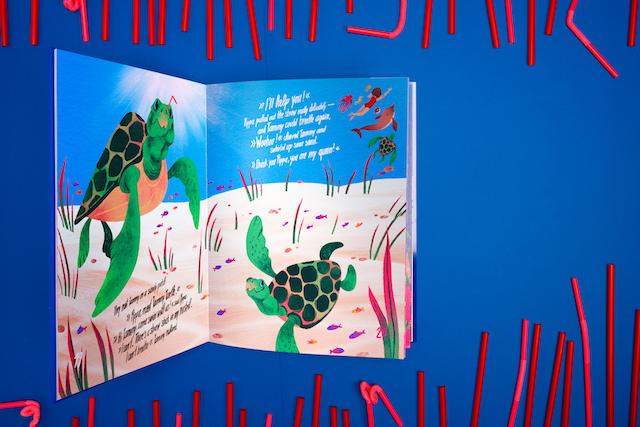 This colorful story was brought to life by Chervelle Fryer, a talented Jolly London illustrator. In an email interview with Green Matters, the 24-year-old artist explained what inspired her as she was illustrating the book. "The main inspiration for Plastic Oceans was the bright colors you see in everyday plastic," she said. "You see these amazing, rich colors such as neon yellows, royal blue, magenta, and scarlet red just on your average shopping trip. In Plastic Oceans you see these wonderfully eye-catching colors being so sharp and so alien amongst the wonders and brilliance of the sea. And this is where our young heroine Pippa comes in, who becomes the queen by helping to remove the plastic affecting the animals."
Article continues below advertisement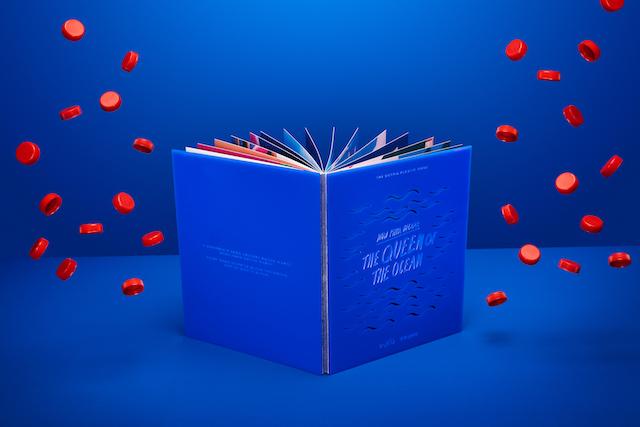 Fryer continues, "There were various other inspirations too, from many years of young me being glued to the wonders of National Geographic on TV. As the adventure goes deeper with Pippa, I also went deeper into the sea. There are various scary fish present that used to scare me too, including a giant squid hidden in one scene; and a Morray which spooked a younger me in Australia."
Article continues below advertisement
While the creators hope How Pippa Became The Queen of the Ocean will make a significant impact on kids and families around the world, the team is also working on new stories to make more Ocean Plastic Books. In the meantime, kids will be able to find Pippa and her friends on book shelves soon as the team is working on creating a publicly available edition.