Mauna Loa Volcano Erupts on Big Island, Resulting in an Island-Wide Ashfall Advisory
Active Hawaiian volcano, Mauna Loa, has erupted for the first time since 1984. This has resulted in an island-wide ashfall advisory for locals.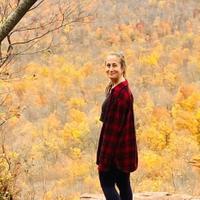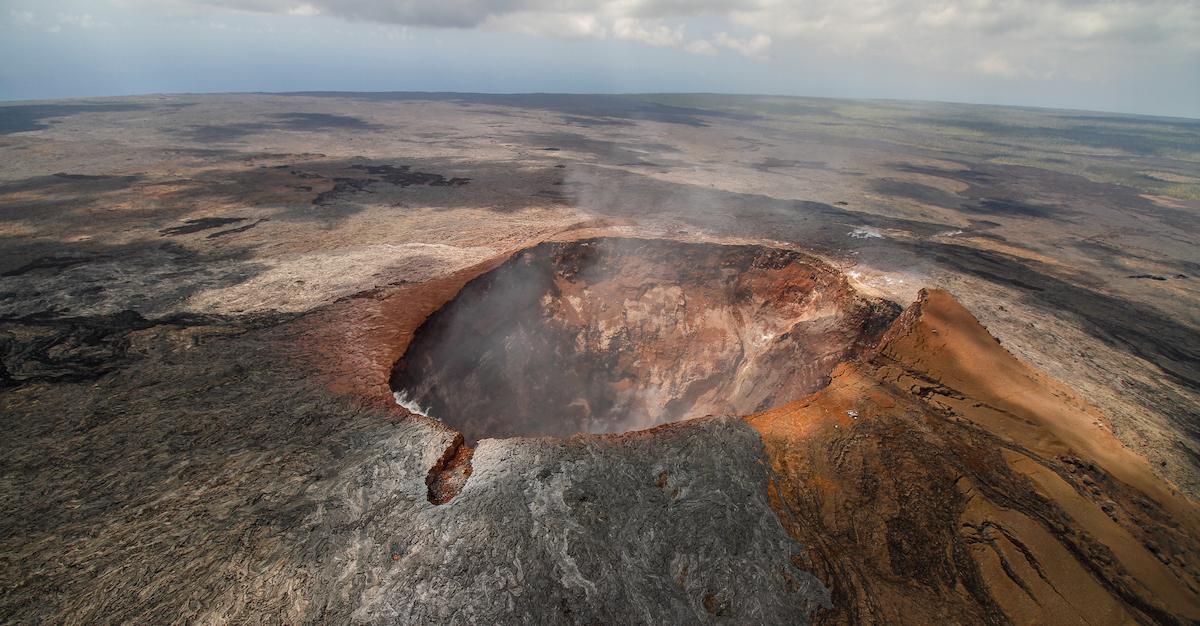 Mauna Loa's eruption on Sunday, Nov. 27 is forcing residents of Hawaii's Big Island to stay inside, due to poor air quality. Mauna Loa's 2022 eruption is the volcano's first since 1984. And even though island communities evidently are not being threatened by lava flow, the air quality has suffered greatly from significant amounts of ashfall.
This could put people with respiratory illnesses, crops, and animals in serious danger.
Article continues below advertisement
"The @USGSVolcanoes Hawaiian Volcano Observatory reports that an eruption began around 11:30 p.m. HST in Moku'āweoweo, the summit caldera of Mauna Loa," reads a tweet from Hawaii Emergency Management Agency, which was posted shortly after the eruption. "At this time, the eruption is limited to the summit area and is NOT threatening communities downhill."
"The Observatory has increased the Volcano Alert Level from 'advisory' to 'warning,' with aviation alert upgraded to 'red.' Some ash and volcanic glass fibers may become airborne and blow downwind," the agency later tweeted in the same thread. "If you are in an area on Mauna Loa, check to be sure you have taken steps to prepare, as recommended by Hawaii County Civil Defense."
Article continues below advertisement
Why did Mauna Loa erupt in 2022?
Mauna Loa is the largest active volcano in the world, according to CBS News, so it comes as no surprise its eruption is making international headlines.
The eruption began late Sunday night around 11:30 p.m. local time. Lava continued flowing out the vent into Monday, and ash proceeded to fill the surrounding air. The volcano is about 74 miles long, starting from its edge along the island's southern coast, to its summit caldera, which is where the eruption first began.
Article continues below advertisement
As of right now, the lava flowing from the eruption will remain in the Northeast Rift Zone. The lava isn't expected to change direction as of right now.
But what does that mean for locals?
Article continues below advertisement
Are people in danger as a result of the Mauna Loa's 2022 eruption?
Mauna Loa's eruption has sparked an ashfall advisory for Big Island residents, per CNN, as well as those in surrounding waters, until 10 a.m. HT (3 p.m. ET). This hasn't affected incoming flights, but winds are carrying ash and volcanic gas. Therefore, it poses a health risk to people with respiratory illnesses — staying inside or wearing a mask is heavily encouraged.
Aside from making it hard to breathe and see, ashfall can cause serious damage to vehicles, infrastructure, sewage systems, and electrical systems. It can even kill vegetation and infiltrate water supplies.
As of right now, two shelters have been opened, just in case lava starts making its way to downslope communities. But right now, ashfall is really the main concern.
Lava flow is being closely monitored, just in case anything changes.
"Based on past events, the early stages of a Mauna Loa eruption can be very dynamic and the location and advance of lava flows can change rapidly," the Hawaii Volcano Observatory stated via CNN. "If the eruption remains in Moku'āweoweo, lava flows will most likely be confined within the caldera walls... However, if the eruptive vents migrate outside its walls, lava flows may move rapidly downslope."