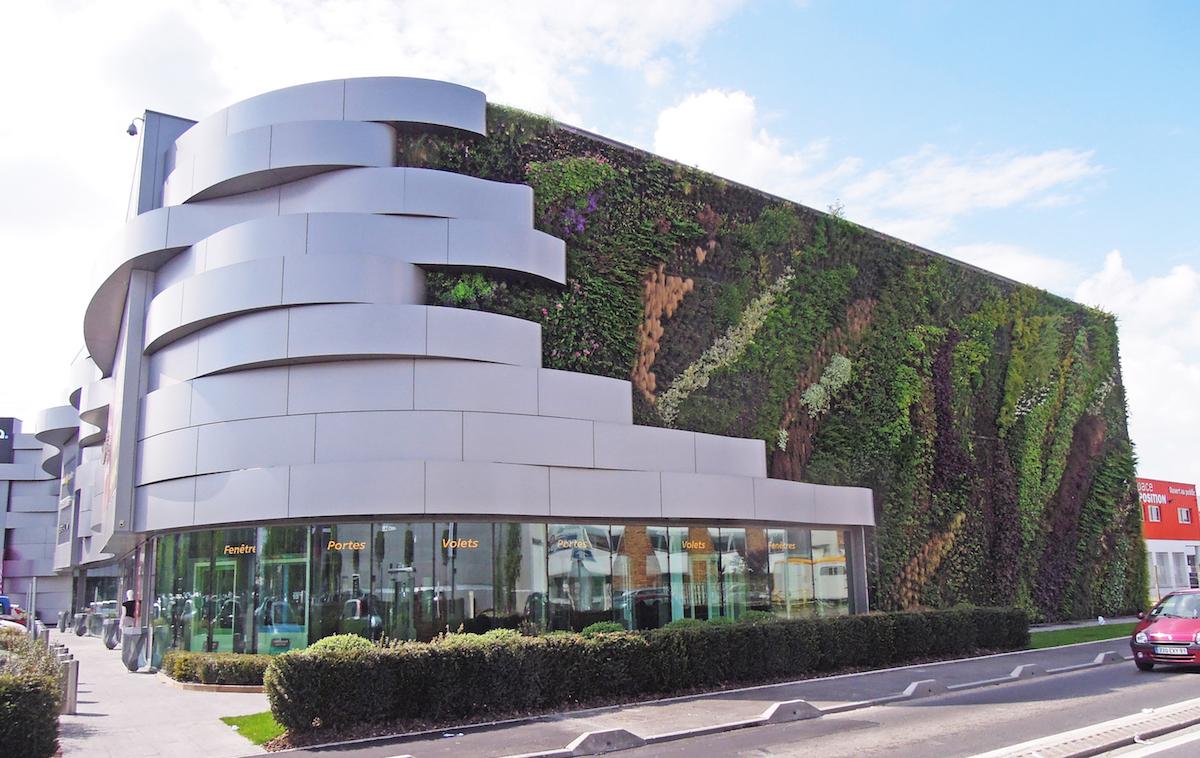 8 Stunning Green Walls From Around The World
By Kristin Hunt

Updated
The great thing about green or "living" walls is they can grow just about anywhere. Architects have added them to the sides of libraries, schools, cafes, and public buildings in dozens of different countries, and they provide serious benefits to the public. Plants purify the air around us by eliminating volatile organic compounds (VOCs), while simultaneously improving our mood with their beauty. 
Here are eight gorgeous examples from around the world, which you can visit yourself on your next vacation.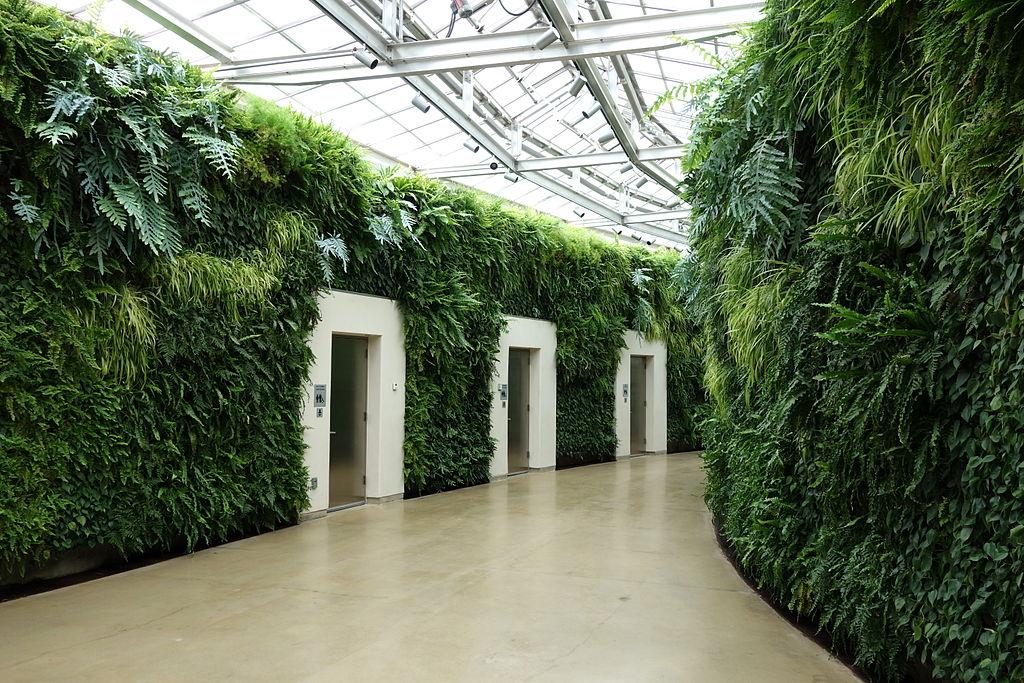 Longwood Gardens (Kennett Square, Pennsylvania)
The historic Longwood Gardens are home to the largest green wall in North America. Measuring 14 feet high and 300 feet long, the wall contains 47,000 plants, which are fed through drip irrigation. Thanks to all this flora, visitors enjoy cleaner air and something pretty to look at while they wait for the restroom — there are 17 bathroom pods spaced between the panels of this green wall.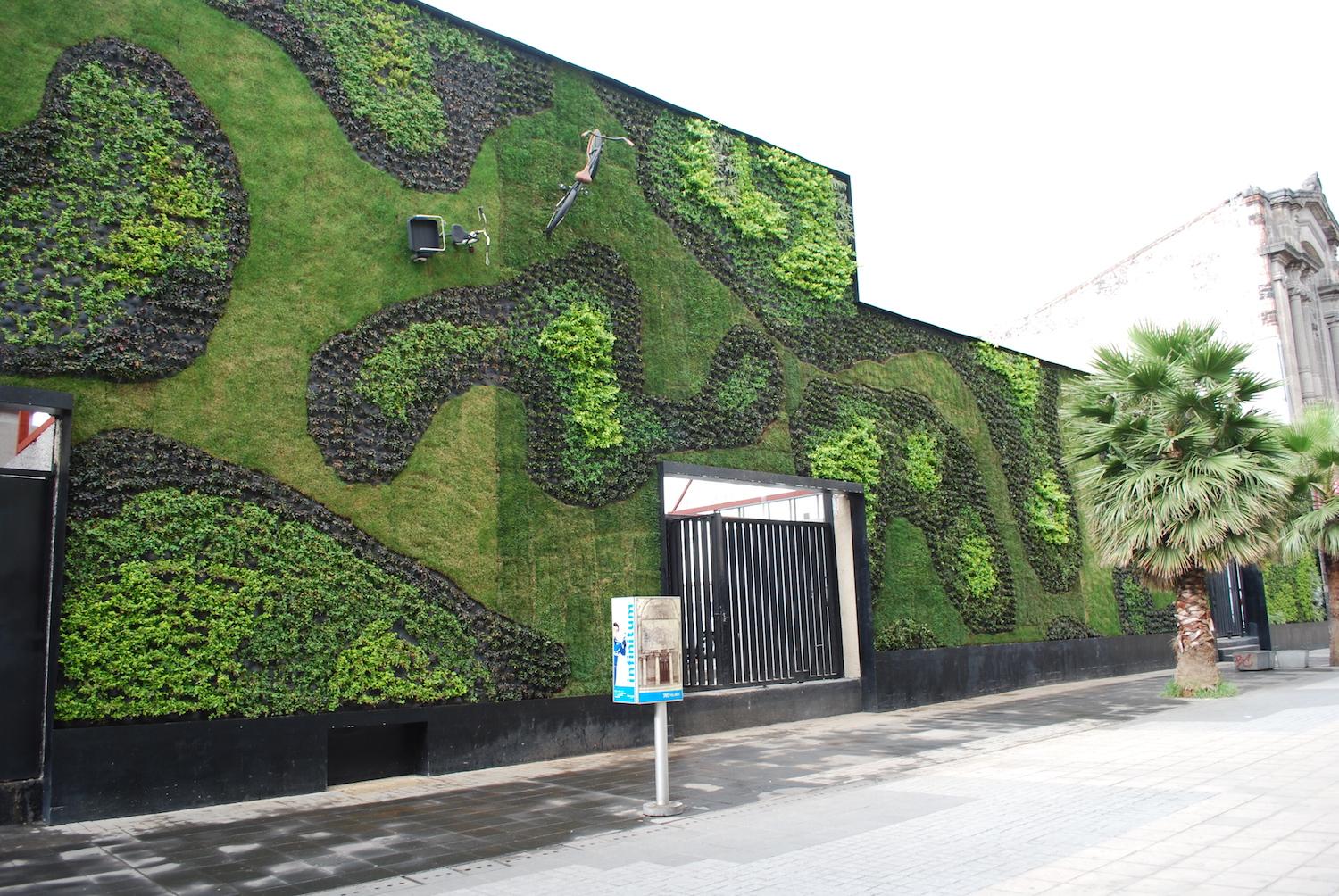 Universidad del Claustro de Sor Juana (Mexico City, Mexico)
Mexico City has spent the past few years building gardens wherever it can, in hopes that the extra greenery will combat the city's air pollution problem. You'll find a lot of these gardens on the roofs of hospitals and government buildings, but there's also the occasional wall, like this sloping, multi-toned installation along the Universidad del Claustro de Sor Juana.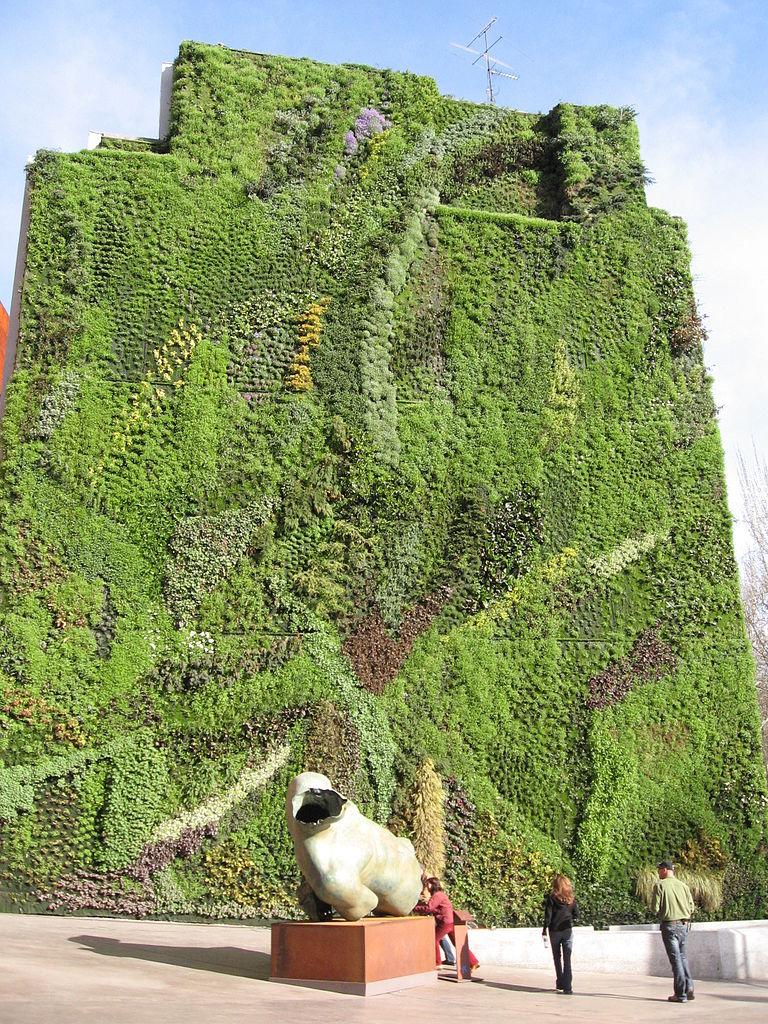 CaixaForum Madrid (Madrid, Spain)
If anyone can be considered a celebrity on the green wall scene, it's Patrick Blanc. The French botanist has installed eye-popping vertical gardens all over the world, and is sometimes credited with inventing the concept altogether. His design for CaixaForum Madrid, an enormous shopping and cultural center, crawls four stories high and includes 15,000 plants from over 250 species.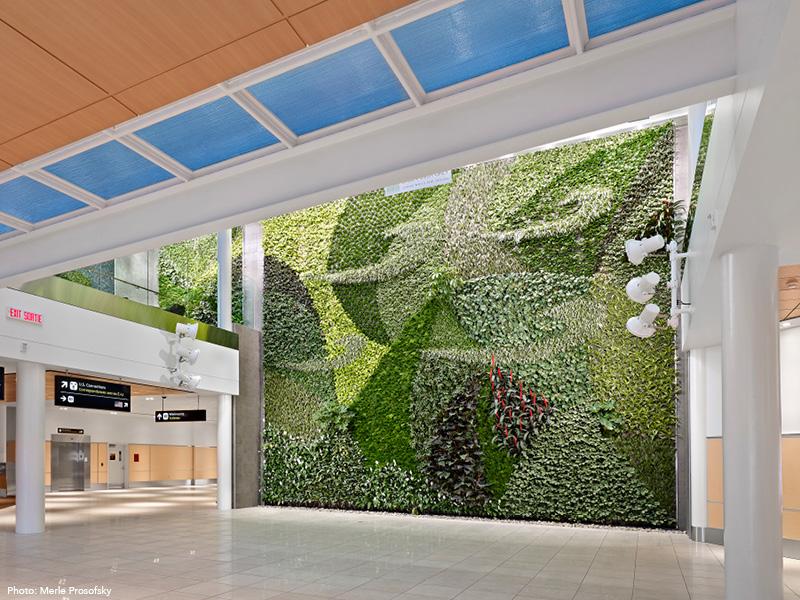 Edmonton International Airport (Edmonton, Canada)
This colorful vertical garden draws inspiration from high altitude cloud formations, which makes sense, since it's located in an airport. The wall opened in the arrivals hall of Edmonton International Airport in 2012, and it's been beguiling travelers ever since. The designers consulted scientific studies to select plants that absorb air pollutants best, incorporating nine out of the 10 species recommended by NASA into the wall.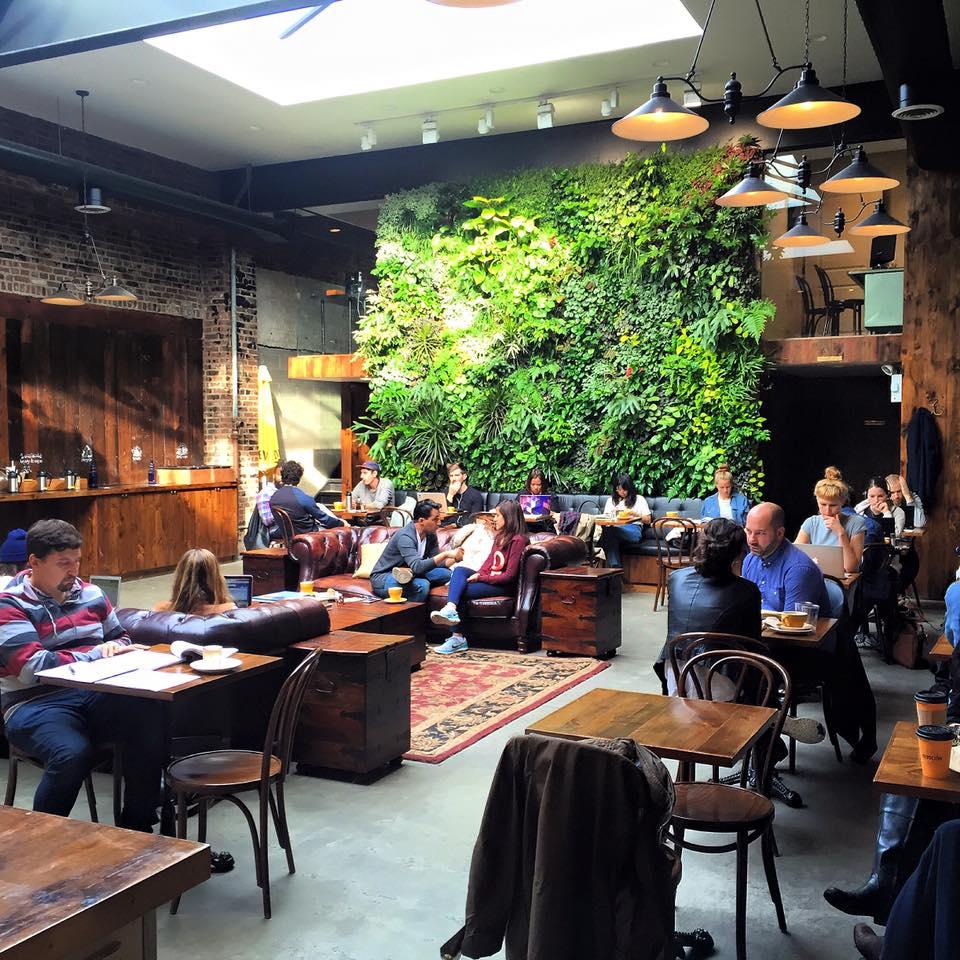 Devocion (Brooklyn, New York)
It isn't just the Colombian coffee that keeps customers coming back to this cafe. The two-story green wall is also a huge draw, and it's appropriately on theme. The garden includes several coffee plants native to Colombia, as well as some more generic philodendrons and ferns.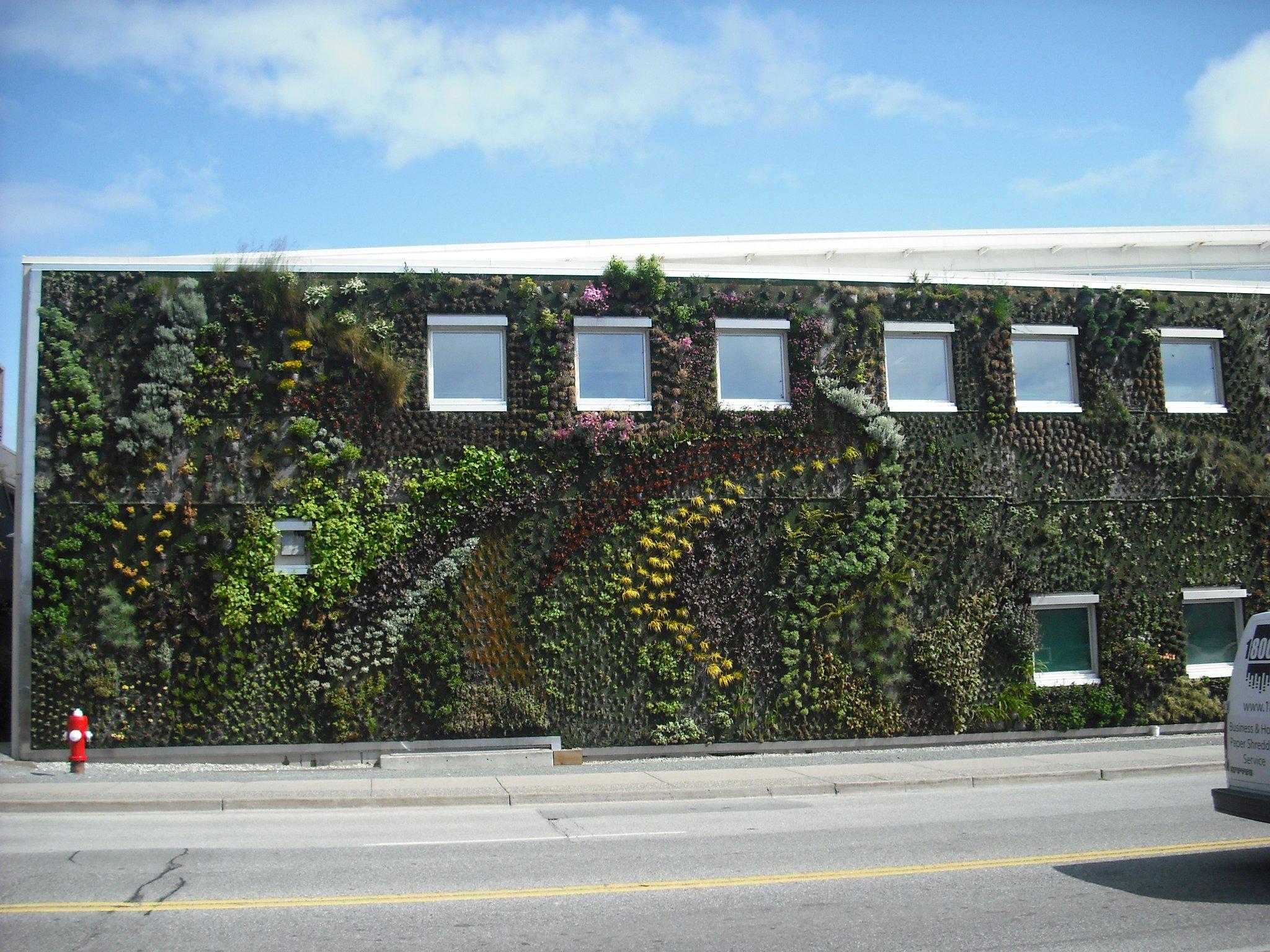 Semiahmoo Public Library (Surrey, Canada)
Visitors to the Semiahmoo Public Library can get lost in a good book and the lush living walls that wind around the building. The swirling pattern contains pinks, reds, and yellows and all kinds of different plants — including but not limited to hydrangeas and "wintercreepers."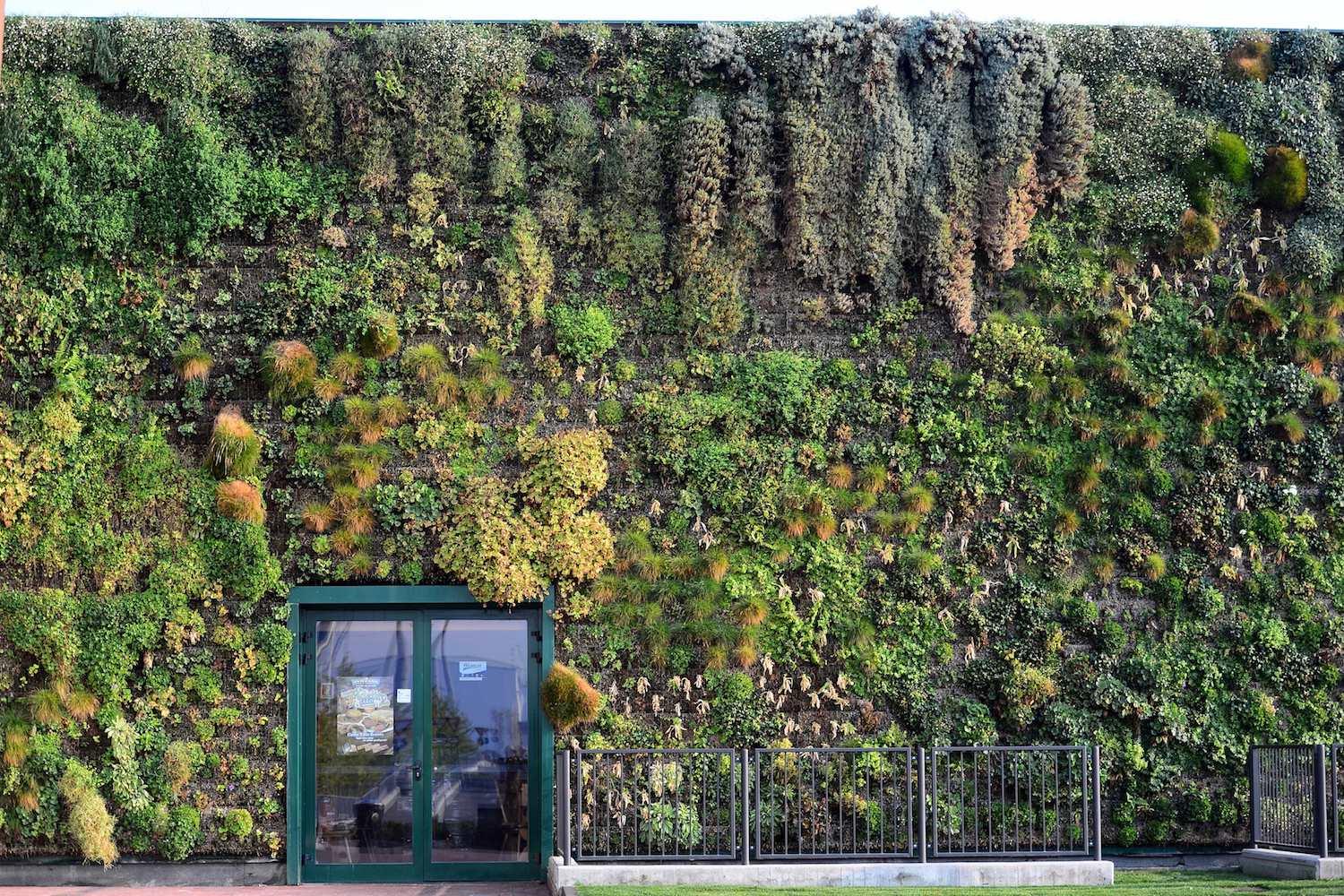 Il Fiordaliso (Milan, Italy)
For a brief shining moment, this installation held the Guinness world record for the largest vertical garden on the globe. It's since been dethroned, but the green walls of the Il Fiordaliso mall in Milan are still a marvel to look at. It wraps around most of the shopping center, totaling 13,954 square feet.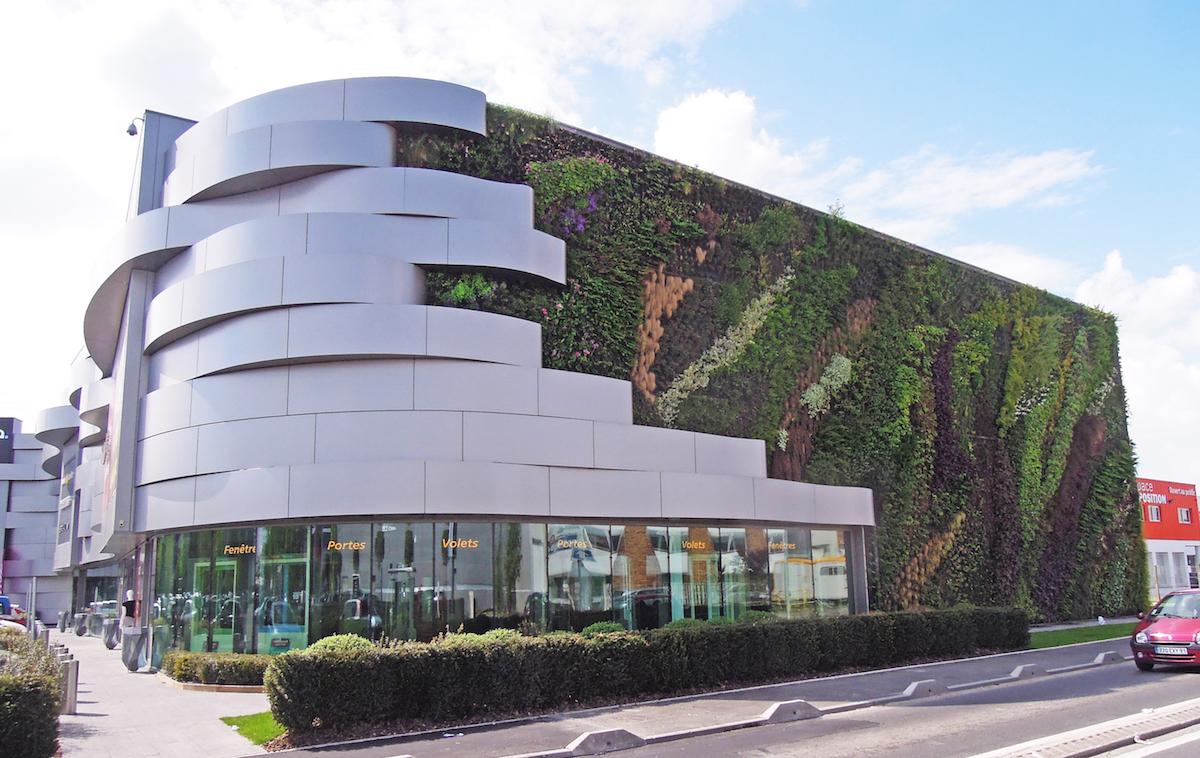 Jupiter Sainte Geneviève des Bois (Paris, France)
Another Patrick Blanc creation, this garden was built in 2013 in his native Paris. The walls are streaked with purple, pink, and deep reds, giving the building the feel of a wild rainforest.