Style Unleashed: Embracing Individuality with Macy's
Explore the power of personal style with Macy's 'Style Unleashed' campaign. Dive into stories of fashion trailblazers, the harmony of style and sustainability, and the joy of self-expression in the modern fashion world.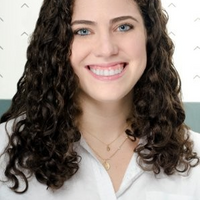 In an ever-evolving world of fast fashion, where trends flicker in and out of relevance, Macy's stands as a beacon for those who seek to embrace their true selves. As we dive into this season, we're not just celebrating trends; we're celebrating you. Let's explore how Macy's, with its "Style Unleashed" campaign, is empowering individuals to rediscover and champion their unique fashion voice.
Discover the Faces of "Style Unleashed"
Macy's "Style Unleashed" campaign is more than just an advertisement; it's a movement. By showcasing a variety of individuals - from influential editors, trendsetting influencers, to everyday fashion enthusiasts - Macy's offers a glimpse into the myriad of ways one can interpret and own their style.
Maya
An editor from New York City, Maya never felt confined by the bounds of fashion 'norms'. She curates her look from vintage stores, high-street brands, and luxurious fashion houses. Her top tip? "Blend eras, not just brands. It's a conscious choice that's sustainable, too."
Jasmine
A sustainability advocate and influencer, Jasmine's style is minimal yet impactful. She prioritizes eco-friendly fabrics and encourages her followers to invest in timeless pieces. "Fashion freedom," she says, "is knowing that my choices at Macy's leave a smaller carbon footprint."
Carlos
A teacher by profession, Carlos showcases how one can integrate self-expression into everyday professional attire. His style journey began with a single accessory from Macy's, a statement watch that added a touch of his personality to his look.
Macy's isn't just presenting clothes; it's presenting a lifestyle that upholds individuality and sustainability. By curating choices that range from eco-friendly to timeless, Macy's ensures that style and sustainability coexist beautifully.
Be the Next Style Revolutionary
Your style is a narrative, an ongoing story that deserves to be shared and celebrated. The "Style Unleashed" campaign isn't just a reflection of a few, but an invitation to all. We challenge you to break free from fleeting fashion trends and dive deep into self-expression.
Rediscover your fashion voice with Macy's, where every rack, every aisle, and every corner is filled with opportunities for you to make a statement. As you embark on this journey towards fashion freedom, remember - you're not just choosing an outfit, but curating a legacy.
Dare to be different, dare to be sustainable, dare to be you.