Mattel's Robotic Nanny 'Aristotle' May Be The Future Of Raising Children
Mattel has just released Aristotle which is a robotic nanny that could be the future of raising children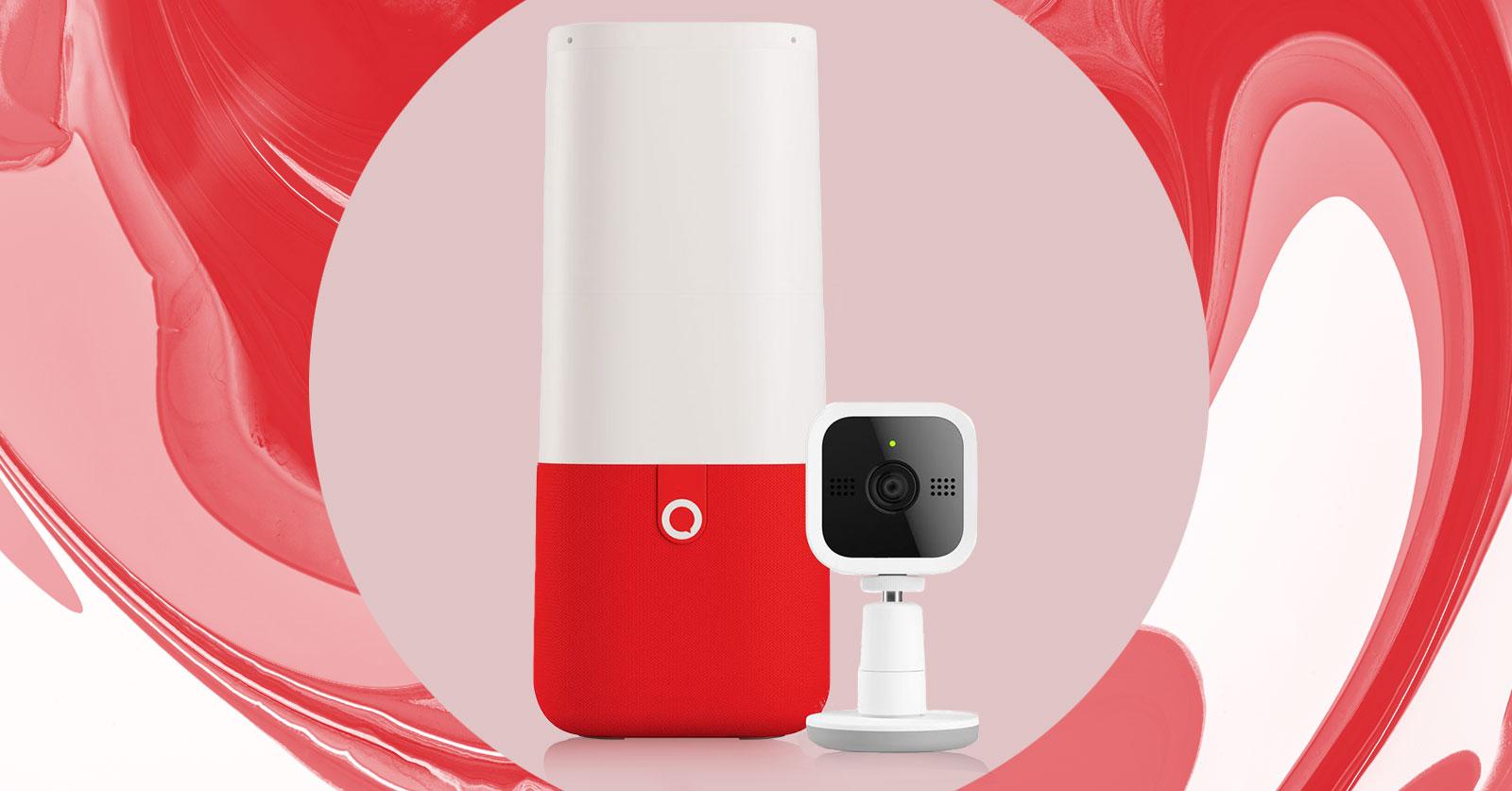 Mattel's latest invention is like something from science fiction. "Aristotle" may look like a baby monitor, but it's equipped with advanced artificial intelligence which makes it more like a robotic nanny. Aristotle has the same functions as Amazon's Alexa, but with the additions of being particularly baby and child-friendly.
For example, Aristotle does everything from alerting parents to a fussy baby to automatically ordering more diapers when supplies run low. It can even joke with your children, answer their questions, and help teach them foreign languages. Aristotle even comes with a wireless camera that can stream 256-bit encrypted video to your phone, which is excellent if you want to check on your child without going into another room or interrupting your current task. As of now, Aristotle is expected to retail for about $300 USD and should be ready to ship in June 2017.
Article continues below advertisement
What is Aristotle?
Put simply, Mattel's Aristotle is meant to be a virtual helper. But Aristotle is specially designed to be a companion and helper to small children and their parents.

Aristotle can monitor your baby's health using both sound and visual recognition, understand children's speech, order products from the Internet, and more. One of the most impressive things about Aristotle is the fact that it is designed to be used by both kids and adults, and how it can switch back and forth to recognize multiple voices.
When first taken from the box, Aristotle will ask to be programmed via its accompanying app. Parents can enter information on both themselves and their child, including pictures, names, and ages to help Aristotle recognize all members of the household at a glance. Parents can then program Aristotle based on their specific needs. That's another good thing about Aristotle's AI: It can continue to learn and be reprogrammed over time to meet the new needs of your child.
Article continues below advertisement
What can Aristotle do for babies? 
Babies may not be able to walk around or even move much on their own, yet they require constant monitoring. Parents often can't be nearby 100 percent of the time, which is why baby monitors have been must-have items ever since their invention. Aristotle can do everything a traditional baby monitor can, but better. It's dual sound and visual recognition capabilities mean that it can definitively recognize when a baby wakes up, or when it may be struggling to sleep. Aristotle can even recognize and record a baby's changing and feeding habits, and alert parents via smartphone when their baby may need to be changed or fed.

If a baby gets fussy in the middle of the night, parents may choose to program Aristotle to take on a task not usually reserved for baby monitors--the task of soothing. Unless a baby needs something urgently, there is often no reason for parents to break their sleep cycles to rock their child back to sleep. Aristotle comes programmed with several lullabies and soothing white noises which it can play when a child wakes up in the night. If your baby is partial to a certain tune or sound, you can even program Aristotle to play that particular audio. "Soothe times" can be programmed into Aristotle as well, so that if a baby cannot be soothed with sound alone, Aristotle can wake the child's parents via smartphone to come to their baby's side.
What can Aristotle do for young kids?
Aristotle is designed to be useful long after a baby grows up. Once a child grows into a toddler, they may read a paragraph of text to Aristotle, so that the robotic nanny can recognize their voice and pattern of speech. After that point, Aristotle can take over some simple daily tasks to lighten a parent's daily load. For example, the nanny can look up information online and give kids a simplified version that they can understand, or read them their favorite bedtime story. Aristotle even has the ability to joke with children, and understand when a child is being funny. It can also help teach kids good manners, as one setting will require kids to say "please" when making requests. Once kids are old enough to head to school, Aristotle can help them with their homework and play spelling and math games with them.
Article continues below advertisement
What can Aristotle do for parents?
Aristotle is a parental assistant, first and foremost. As unnerving as the thought of a robotic nanny may seem to some, today's busy parents have created a demand for technology that can help with childcare. Aristotle keeps track of the things parents need to do, which can be a real lifesaver. Parents simply create logs of how fast they are going through certain items, from diaper cream to wet wipes, and Aristotle will make note of when parents are about to run out. It can even purchase more for them with a simple voice command.

Aristotle can help with basic safety as well. Because it can recognize certain objects, it can alert parents when children are holding or standing near things which are unsafe. Aristotle can also be programmed to alert emergency services in certain situations. This may be helpful for parents who suffer from health problems, such a seizures.
Could Aristotle and other smart baby monitors be the way of the future, or will they remain a novelty? Aristotle's price tag may keep it out of reach for some. But demand for similar products may well cause prices to fall in the future. Only time will tell, but these devices are sure to be popular among parents in the age of growing technology.