Nearly 16,000 Pounds of Trash Are Currently on Mars, Thanks to Humans
There are actually nearly 16,000 pounds of human trash on Mars — and there was also a recent discovery of organic matter on the Red Planet.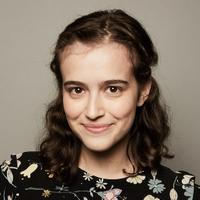 In June, a NASA rover found a piece of human debris on Mars — and evidently, it is not the only human-created garbage on the Red Planet. According to a piece published in The Conversation, there are actually nearly 16,000 pounds of human trash on Mars, which has accumulated from missions to Mars over the years.
Article continues below advertisement
Additionally, NASA recently shared that the Perseverance rover came across organic matter on Mars.
What implications do these findings have on the fourth rock from the sun? Here's what we know.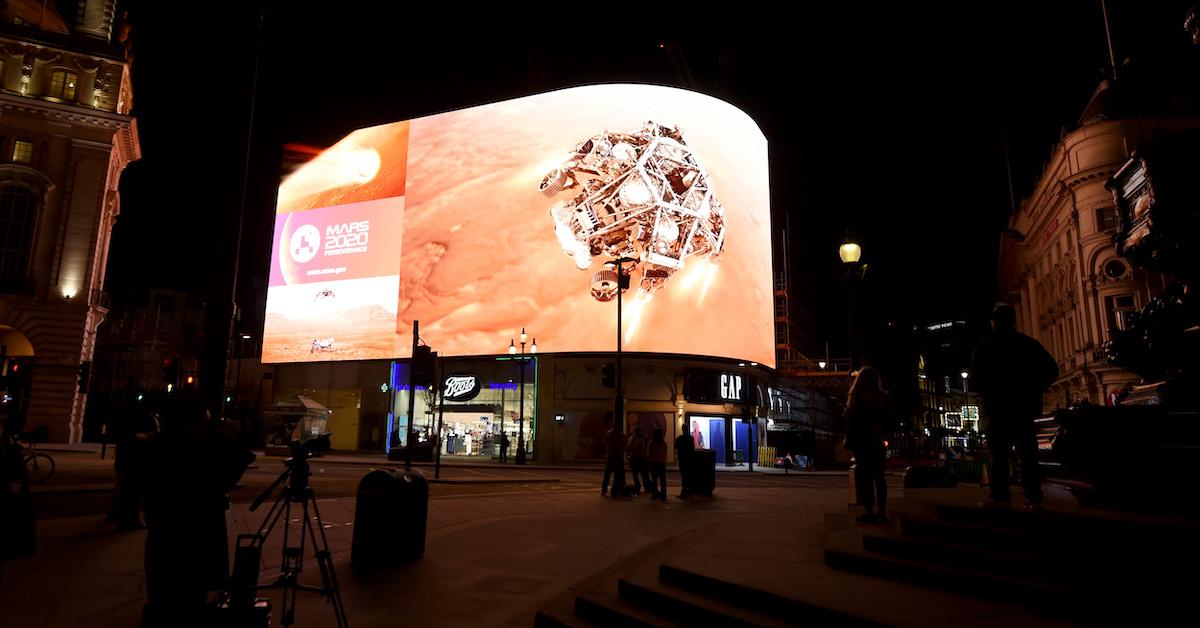 Article continues below advertisement
There are thousands of pounds of trash on Mars, thanks to humans.
Cagri Kilic, a Postdoctoral Research Fellow in Robotics at West Virginia University's Navigation Laboratory, studies different methods of tracking rovers on Mars and the moon.
When the rover discovered a piece of a thermal blanket from a jetpack on Mars in June, the story went viral, leaving people all over the world astounded. Then in August, NASA confirmed that its Perseverance Mars Rover discovered another piece of trash Mars — this time, a clump of tangled netting.
However, as Kilic wrote for The Conversation, those discoveries were "not the first time scientists have found trash on Mars. That's because there is a lot there."
All this inspired him to examine the situation, and determine just how much trash has been left on the planet over the years — and in total, he found that there are 15,694 pounds of trash on Mars.
Article continues below advertisement
Where did all this trash on Mars come from?
According to Kilic, pretty much all of the debris on Mars comes from human exploration of outer space — and primarily from three things.
First, there are the nine inactive spacecrafts left behind on Mars. Because these are actually still largely undamaged, Kilic believes they "might be better considered historical relics than trash."
Article continues below advertisement
Second, there are at least two spacecrafts that crashed on Mars, and four that lost contact, so their location is unknown. And some of those broke into pieces upon touching down.
And third, there's discarded hardware from spacecrafts. Many modules are actually designed to be discarded from spacecrafts as they descend, meaning these space missions actually intend to leave trash behind. (Other trash has also been left behind on Mars purposely, such as a drill bit that Perseverance let fall in 2021.)
And sometimes, these items may crash and break into smaller pieces upon impact. Then, winds on Mars blow these pieces around, often scattering them far from where they landed.
Kilic added up the weight of all the spacecrafts that have ever been sent to Mars, minus the weight of the spacecrafts that are operating on the planet at the moment, which came out to 15,694 pounds of space trash remaining on Mars — which Kilic states could interfere with future missions to the Red Planet.
Article continues below advertisement
That said, this amount is hardly anything compared to the estimated 6,000 tons of space junk floating around the Earth in low Earth orbit, most of which also came from human missions to outer space.
Organic matter on Mars was discovered in a new area of the planet.
On Sept. 15, NASA reported that its Perseverance Mars Rover had discovered organic matter on Mars while collecting rock-core samples from the planet. Though NASA has found organic matter in samples from Mars in the past, the new discovery is different as it was made in a part of Mars where life previously could not have existed.
"The fact the organic matter was found in such a sedimentary rock – known for preserving fossils of ancient life here on Earth – is important," stated Ken Farley, a Perseverance project scientist. This does not necessarily mean a discovery of life on Mars is imminent — but it might bring us a bit closer.