These Eco-Friendly Brands Are Turning Ocean Pollution Into Cool And Comfortable Fashion
These sustainable brands are repurposing plastic for fashion.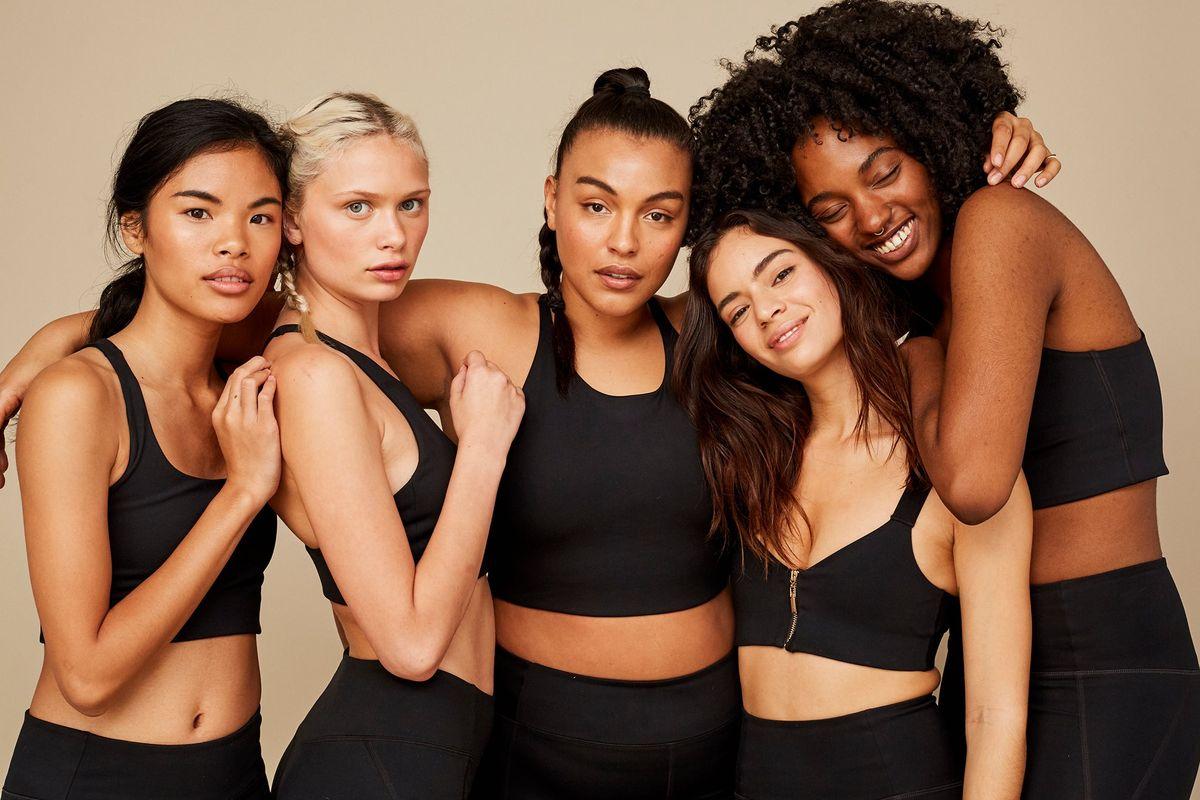 We try to recycle our bottles, use reusable bags to haul our groceries home, and eat organic and locally-sourced produce whenever we can. With so many of our choices being made with the intention to live more environmentally friendly, it makes sense we'd start thinking about how the fashion we choose to wear contributes to the well-being of the planet as well. Luckily, there are a number of forward-thinking clothing brands out there who not only make responsible clothing, but have found ways to integrate and reuse plastic, one of the world's biggest pollution culprits, into the materials they use in their products.
Article continues below advertisement
Though we still have a long way to go before we make real headway with the impact of pollution, some brands are focused on getting plastic out of the ocean and remade into something usable. From comfortable activewear to shoes you can wear with anything, here's a list of eco-friendly fashion brands doing their part to make the world (and our oceans) a better place for us all.
1. Girlfriend Collective
Article continues below advertisement
By using post-consumer plastic bottles sourced from Taiwan, once known as "Garbage Island" before the country transformed into a world leader in recycling, Girlfriend Collective makes baby-soft eco-friendly athletic wear. Their ultra-comfortable leggings and sports bras give women the chance to make a difference with their dollars, even while they're breaking a sweat in yoga class.
Article continues below advertisement
2. Bionic Yarn
Article continues below advertisement
Bionic Yarn takes plastic bottles recovered from ocean shorelines and turns them into high-performance yarns and fabrics for clothing. Musician Pharrell Williams leads the company's creative direction and has helped them collaborate with major apparel brands like O'Neill and G-Star to create everything from denim jeans to snowboarding jackets.
3. Rothy's
Article continues below advertisement
Rothy's aims to make sustainable footwear stylish by offering versatile flats that are just as pretty as they are practical. Made from knitting recycled plastic water bottles with 3-D knit technology, they're as comfortable as wearing sneakers. With a pair of their flats, you can look cute while knowing your investment in footwear is going to a good cause.
Article continues below advertisement
4. Timberland
Article continues below advertisement
Timberland's been quietly using recycled plastic bottles to create the soles of their boots for years. With over 270 million plastic bottles given a new life in the form of stylish and comfortable boots, the brand aims to make 100 percent of its footwear out of recycled or organic material within the next two years. The company also offers the Thread Collection, an initiative that transforms plastic bottles from Haiti into shoes, T-shirts, and bags. It also gives jobs to those in the developing country.
5. The Tropics
Article continues below advertisement
When business partners Isabella Cisneros and Ramiro Carranza watched the Netflix documentary A Plastic Ocean they were inspired to create something that would help make the oceans a better place. The idea for their brand The Tropics was born, a line of stylish swimwear for men made with materials derived from recycled plastic bottles found in the ocean during beach cleanups.
Article continues below advertisement
6. 4Ocean
Article continues below advertisement
4Ocean is more than just a company selling stylish unisex, eco-friendly bracelets anyone can wear. They also employ captains and cleanup crews from Florida to Bali to help clean up the ocean seven days a week, while hosting beach cleanups and offshore cleanups around the world for people to get involved in the mission. What's cool about their bracelets is that with every one you buy, you're removing one pound of trash from the ocean. To date, the company's taken nearly 700,000 pounds of pollution from our waters and shorelines.
7. Fair Harbor
Article continues below advertisement
Growing up visiting the beaches of Fair Harbor every summer, siblings Jake and Caroline Danehy noticed more plastic pollution showing up on their beloved shores over the years. In 2015, the duo decided to do something about it and created a multi-million dollar sustainable fashion company named after their favorite place. They produce swimsuits from recycled ocean plastic that has been collected from around the world.
Article continues below advertisement
8. Sea2See 
Sea2See is a Barcelona-based brand and social enterprise project that recycles plastic pollution from the ocean and turns it into stylish designer sunglasses and opticals. By working with the local port authority and employing local fishermen to collect plastic from the waters, they're able to use about 22 pounds of waste for each piece of eyewear, with most of what is leftover recycled and sold to other companies who can use it for other sustainable products, like thread.