Carlsberg's Swedish Brewery Is Officially Carbon Neutral
Founded in 1847, The Carlsberg Group started out with just one brewer in Copenhagen.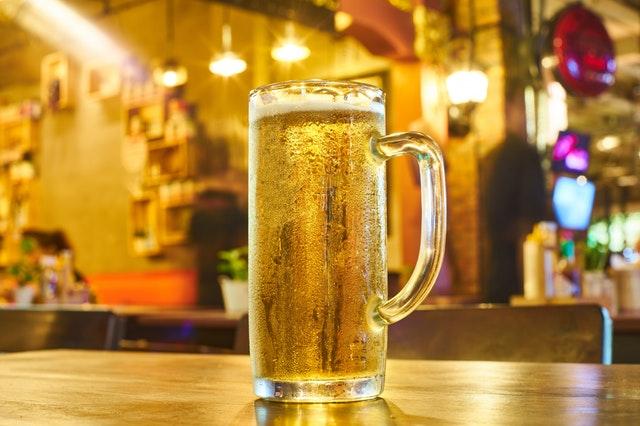 Beer has been around for centuries, but the environmental impact of this popular beverage is starting to put a strain on resources. According to a government report, brewers in the U.S. spend over $200 million on energy every year. Carlsberg, a leading beer producer, has decided to take steps to create a more sustainable beer.
Article continues below advertisement
Founded in 1847, The Carlsberg Group started out with just one brewer in Copenhagen. Today, the company employs 41,000 people to produce beer and other alcoholic beverages on a global scale. With so much ongoing production, the company has developed comprehensive sustainability goals for their facilities.
Article continues below advertisement
Last week, Carlsberg met one of their goals when they announced that their Falkenberg facility is now the first carbon-neutral brewery. Located in Sweden, the brewery is able to run off just biogas and green electricity. This system allows the facility to reduce its carbon emissions from thermal energy and electricity to zero. The success of this facility was in part due to its Swedish location since biogas is available from the grid.
While the shift to carbon neutrality didn't happen overnight, Ted Akiskalos, the CEO for Carlsberg Sweden is optimistic this green system is the way forward, stating, "For many, many years we have been working to create a more efficient brewery with as little impact on our environment as possible. This is clear when looking at how much we have reduced our energy consumption over the years. It is motivating that we now take a big step forward and use solely carbon neutral energy sources."
Article continues below advertisement
The Carlsberg Group hopes to expand its sustainability efforts through their "Zero Carbon Footprint" plan and eliminate carbon emissions from all their breweries by using renewable energy such as solar panels. To round out their sustainability efforts, Carlsberg also has plans to achieve zero water waste in their process. While water is essential to making beer, the team has set out specific goals to manage the water in a way that is efficient and environmentally responsible. For example, the company hopes to reduce the water used in the breweries by 50 percent by 2030.
Carlsberg is also developing more sustainable packaging which can be a challenge for any product based company. The team hopes to create a beer bottle with sustainably sourced wood fiber which would be entirely biodegradable and require less energy to produce. With the goal of building a circular economy system, they endeavor to make the green bottle a reality within three years.
Article continues below advertisement
But why go through all this trouble to be an eco-friendly company on so many levels? Carlsberg's Sustainability Director, Simon Boas Hoffmeyer explains how their latest sustainability efforts align with the company's deep-seated environmental values, "Climate change is perhaps the most important issue for our society today, both for citizens, governments and companies all over the world, and we are very pleased with the positive development in Carlsberg Sverige. This underlines our willingness to contribute to tackling climate change at the same time as governments are focusing on scaling and speeding up impact at the COP23 in Bonn these weeks. Carlsberg Group will continue to chase our ambitions and targets, as we strive to brew for a better today and tomorrow."
To learn about upcoming Carlsberg sustainability initiatives, you can read about the company's sustainability case stories here.