China Plans To Build Nearly 300 New Eco-Cities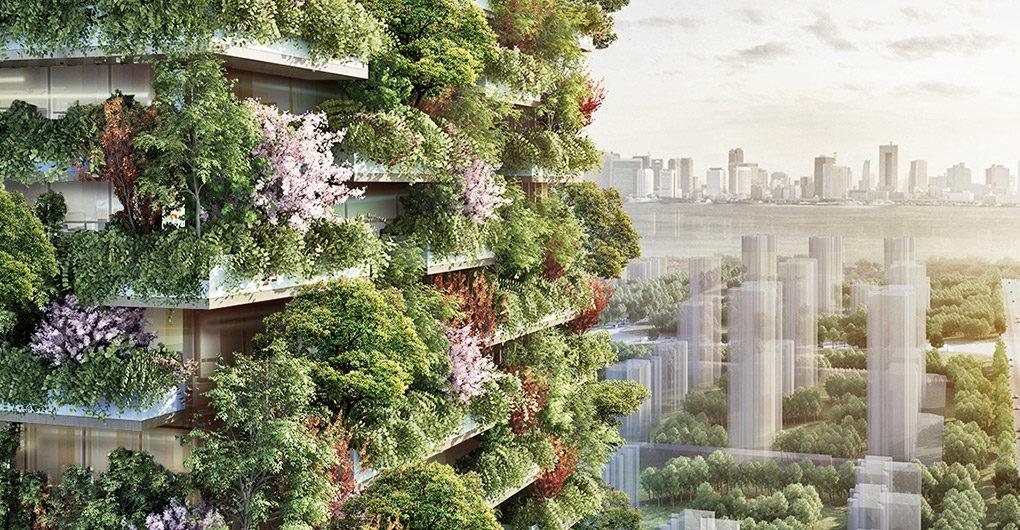 China is not exactly known for its eco-conscious ethos. In fact, it's one of the world's biggest polluters, with limited environmental regulation stopping the flow of toxins into the environment. Even the regulations that do exist are often ignored by large companies – some 70 percent of businesses examined by environmental inspectors failed to meet environmental standards for controlling air pollution, according to a state news agency report.
Now, according to the Chinese Ministry of Health, industrial pollution has made cancer China's leading cause of death. Every year, ambient air pollution alone kills hundreds of thousands of citizens, and 500 million people in the nation are without safe and clean drinking water.
Article continues below advertisement
But as it turns out, the country is trying to reverse its massive carbon footprint. Earlier this year, China broke ground on a 40,000-tree-filled Forest City, a futuristic metropolis that will use renewable energy for self-sufficiency and be blanketed in almost 1 million plants, which will be capable of absorbing nearly 10,000 tons of carbon dioxide and 57 tons of pollutants a year. Ambitious as that was, China is taking this concept even further – this week, the country announced plans to plan a total of 285 such eco-cities.
Article continues below advertisement
The cities will span across the country, from the eastern seaboard to the fringes of Central Asia, from Inner Mongolia to jungle-filled south, with 80 percent of all prefectural-level cities now having at least one eco-city project in the works. It's estimated that in the near future over 50 percent of China's new urban developments will be "eco," "green," "low carbon" or "smart," a figure that could have a drastic impact on the environment, even if only a portion of them are built.
Of course, China is not prone to dishing out all the juicy details about what exactly these eco-cities will look like, and very few people have attained access to plans. But Jiaotong-Liverpool University professor and writer Austin Williams' new book China's Urban Revolution: Understanding Chinese Eco-Cities has some answers.
Article continues below advertisement
First of all, according to Williams, "there is no definition of an eco-city, which makes them incredibly easy to invent." While China has a "Three Star" system, which measures the green and low-carbon standards of individual buildings, and LEED ratings, there is no all-encompassing set of standards for cities. That means the term "eco-city" is "little more than a conceptual framework at best, a rather effective marketing strategy at worst, and we need to take the words of government officials, designers, and developers at face value when they claim to be building cities of such distinction," according to Forbes.
That said, China's intention does seem to be to build cities that are less environmentally detrimental and more livable. "Basically, they are cities that claim to bridge the human/nature divide, pollute less, use less resources, emit lower amounts of carbon, utilize renewable energy, recycle more, have a higher percentage of energy-efficient buildings, are set up for lower-carbon means of transport, and are posited as models for the way humanity will live next," according to Forbes.