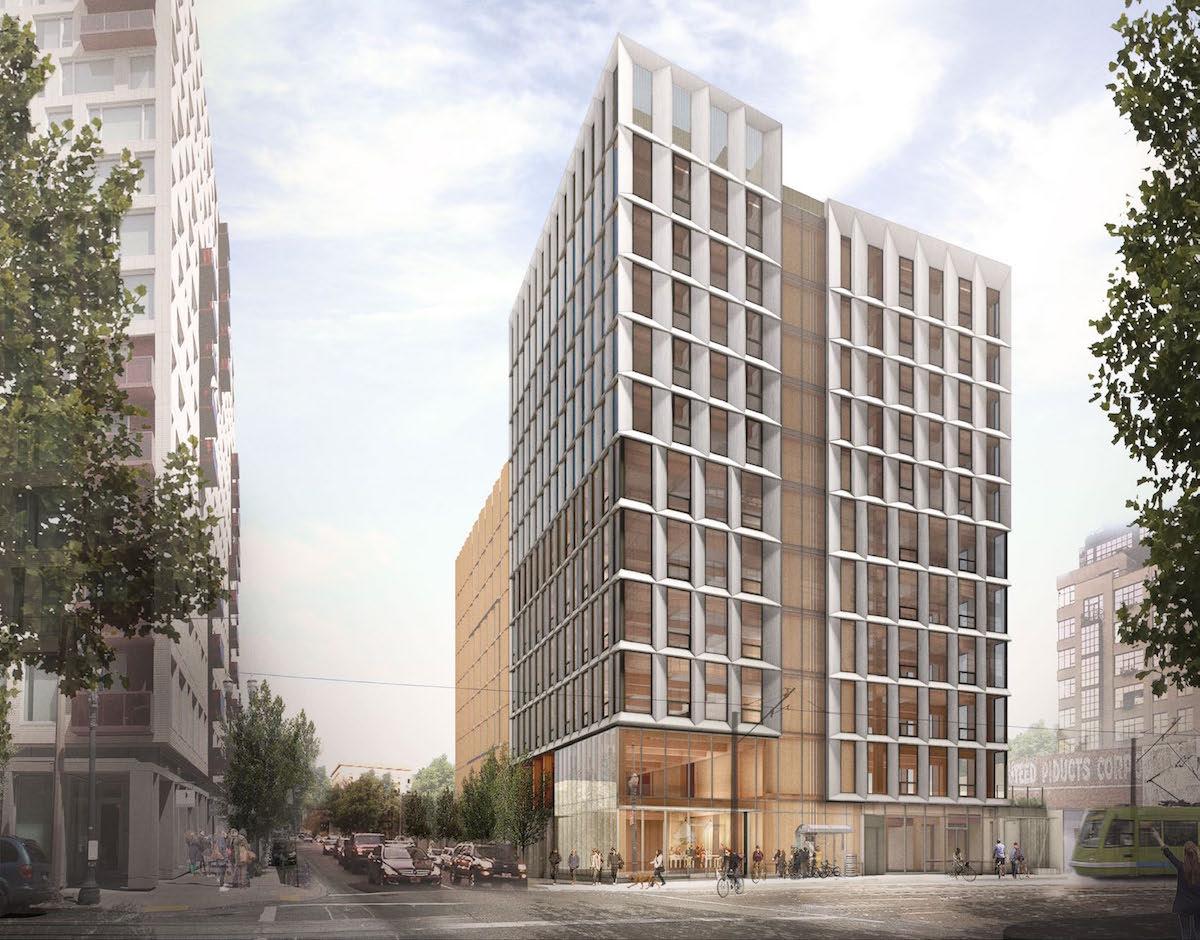 12-Story Wooden Building In Portland Will Be Nation's Tallest
By Maria Cook
In 2015, the Re-Think Wood Initiative (whose purpose is to encourage sustainable urban development in North America) announced a Tall Wood Competition, wherein designers could submit their plans for sustainable, wooden buildings. The winning design would be granted a 1.5 million dollar award, allowing the project to be brought to life. Builders are now set to begin construction on the winning design, entitled Framework, in Portland Oregon this fall.
At 12 stories and 90,000 square feet, Framework will be the largest wooden building in the United States. Sometimes referred to as a "plyscraper", this innovative building is due to house retail shops, five floors of office space, five floors of apartments and a rooftop amenity space. Almost half of the building will be dedicated to affordable housing for mid-income level Portlanders, provided by Home Forward.
Designer Thomas Robinson of LEVER Architecture has no plans to hide his building's innovative use of wood from the public. His design leaves much of the material exposed in full view. In fact, one of the purposes of Framework's design, according to Re-Think Wood's website, is to "communicate at street level the project's innovative use of wood and engineering technology in the development of a tall wood structure."