7 Low Effort Ways To Live More Eco-Friendly
These easy tips can transform peoples lives into a more eco friendly version very quickly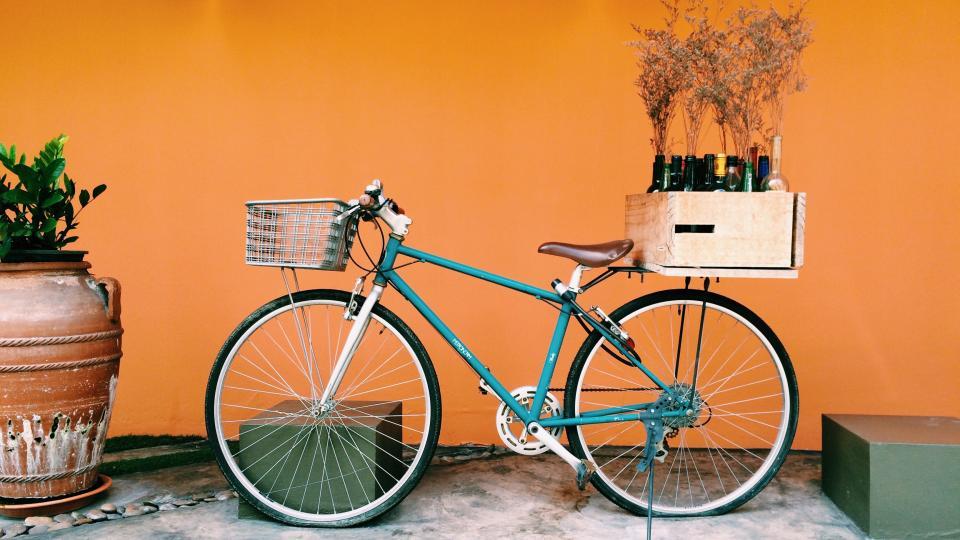 Going "green" is one of those things a lot of people want to do, but they don't exactly know how to do it. The more organic living becomes a trend, the more it can seem both overwhelming and expensive to try. But if you break it all down to the basics, it can actually be pretty simple.
It doesn't matter if you live in New York City or a small town in the middle of Iowa, you can make a big impact on the world just by making small changes everyday in your own life. It can be as simple as biking to work instead of driving, remembering to turn the lights off when you leave a room, or using a reusable bag when you go grocery shopping. Living a greener lifestyle doesn't have to be difficult. Here are seven easy things you can do to make a difference.
Article continues below advertisement
1. Reduce the amount of meat you consume.
Go meat-free once or twice a week and it can make a pretty big impact on the world. The United Nations reported animal agriculture as one of the largest contributors to climate change, citing studies attributing 51 percent of global warming to the raising of animals for food.
It takes about 750 liters of water to produce 1 kilogram of wheat, and it takes 100,000 liters of water to produce 1 kilogram of beef. Opting to go meat free even just once or twice a week can really make a difference.


2. Ditch the disposables.
Today the average American generates From your morning cup of coffee on the way to work to the sandwich wrapped in foil you pick up for lunch, it's easy to go through a lot of disposables throughout the day without even realizing it.
By taking small steps like using storage containers, bringing your lunch to work in a reusable lunch bag, and using a reusable coffee mug or water bottle, you can make your life a little bit more eco-friendly by implementing a few small changes.
Article continues below advertisement
3. Buy second hand.
Americans throw away 14 million pounds of clothes in landfills each year (or 80 lbs per person), and those clothes can take thousands of years to biodegrade, producing methane gas and leaching synthetic chemicals into the ground. And that's just for clothing.

In the age of Craigslist and Freecycle there's never been a better time to find second hand items for nearly anything you might need, whether it's a bike, accessories, furniture, or electronics. Not only do you help the environment when you go second hand, but you're also helping out your own wallet too.
4. Opt for adopting your next pet.
Skip the breeder the next time you're looking to add a new furry friend to your family and make the choice to adopt. Every year roughly 6.5 million dogs go to a shelter each year, and 1.5 million of them are euthanized due to a lack of space.
It can be tempting to want to give in when you see a dog at a pet store or seek out a breeder because you think you'll get the best pup that way, but there are tons of loveable animals up for adoption. On sites like Petfinder.com you can not only find a variety of dogs in need of a home in your area, but you can also seek out any specific breed you're looking for.
Article continues below advertisement
5. Swap out your household cleaners.
Most cleaning around the house can be done without using any toxic chemicals. Simple ingredients you probably already keep in your pantry do a great job cleaning your home, like baking soda or vinegar. But if you don't want to make homemade cleaning products, there are tons of green companies creating natural cleaners with simple ingredients that really get the job done.
In 2015, the Environmental Protection Agency (EPA) introduced the Safer Choice label, which helps consumers make smarter choices for both themselves and their families. Switching to green cleaners can help reduce air pollution both indoors and out, while also minimizing exposure to chemicals that can be harmful.
6. Cut down on energy use in your home and consider replacing your light bulbs.
There are tons of small ways to cut down on energy use in your home, whether it's lowering your thermostat in the winter, taking shorter showers, unplugging appliances when they aren't being used, or simply remembering to shut the lights off when you leave a room.
Consider making other small changes in your home like switching out your regular light bulbs with new compact florescent bulbs. According to 50 Ways to Help, if every household in the U.S. did this, the the pollution reduction would be equivalent to removing one million cars from the road. Not only does cutting back on energy help out the planet, but it will ultimately help out your budget too when your monthly electric bill comes along.
7. Switch to cruelty-free products.
You may not be aware of it but the majority of home-cleaning, beauty, and personal-care products we use every day are tested on animals. According to Humane Society International, cosmetic animal testing is legal in 80 per cent of the world, and an estimated 300,000 animals die each year in cosmetic animal tests in China alone.

Just by switching over to cruelty-free products, you're using your voice as a consumer to make a difference. Look for the , , or symbols on products for assurance your product isn't tested on animals. You can also check out Cruelty-Free International's Leaping Bunny Search Page and the CCIC's Compassionate Shopping Guide to see the cruelty-free status of the brands you regularly purchase.