General Motors' Latest Truck Turns Fuel Into Water, And We're Hooked
Innovative technology from General Motors allows its new truck to turn fuel into water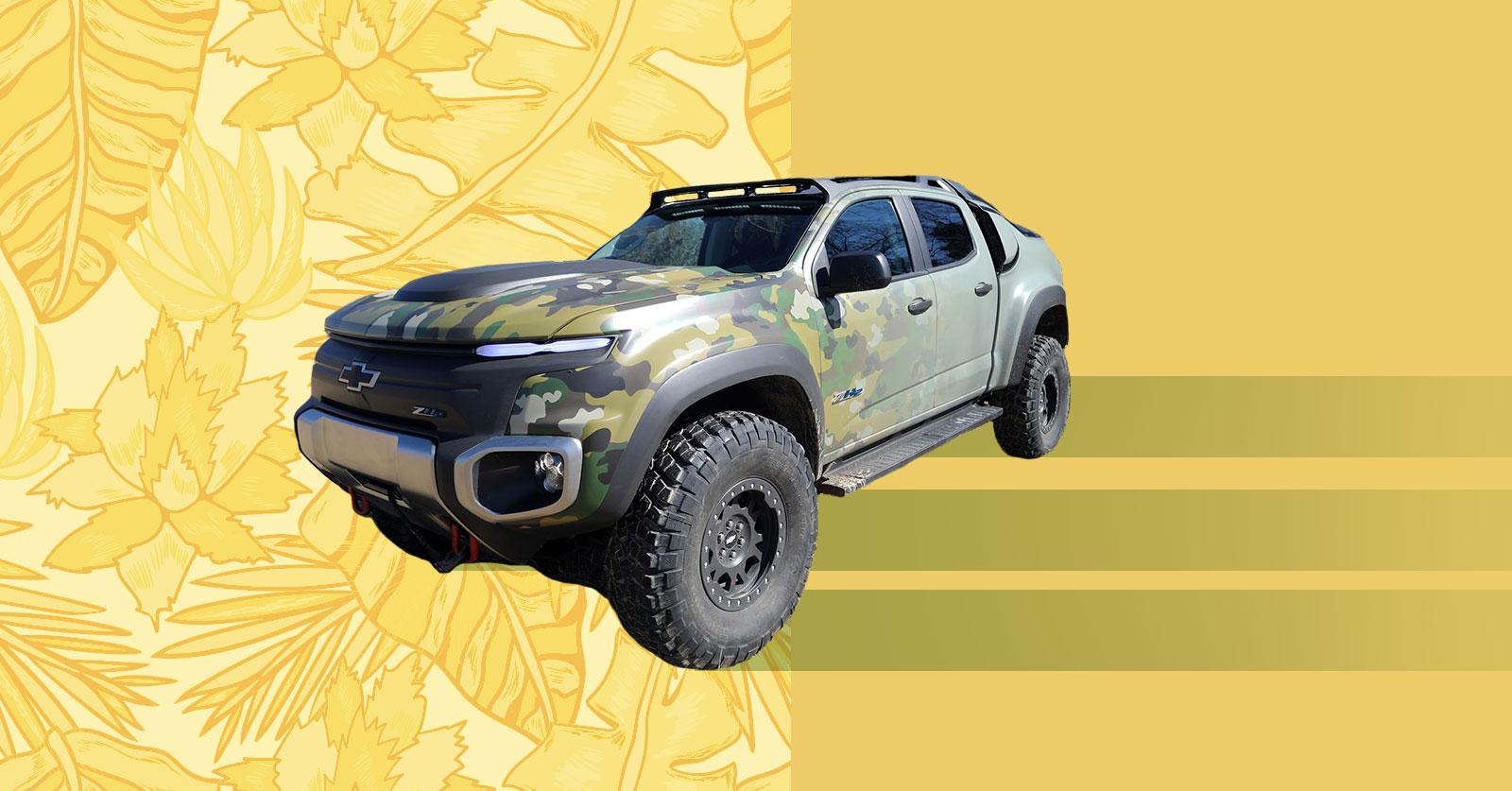 When it comes to pollution, we all know one thing for certain: Our beloved cars are not doing the environment any favors. Vehicle-related innovations are huge right now, given that activists and consumers alike are passionate about making more eco-friendly choices on the day to day basis, including how we get around. And now, General Motors is leading the pack in a huge way.
Article continues below advertisement
The Chevrolet ZH2 is currently being developed by both General Motors and the U.S. Army, and what it's offering already feels like a game-changer: This truck doesn't burn fuel. That's right: Instead, it runs on a hydrogen fuel-cell. What's that? Hydrogen fuel-cells are awesome for the environment, and luckily for us, a pretty straight-forward innovation.
Hydrogen fuel-cells take hydrogen gas, which is already in the vehicle, and pulls oxygen out of the air, combining the two inside the stack. Then what? This is where it's really cool: The combination of hydrogen and oxygen creates a direct energy conversion which creates electricity.
Article continues below advertisement
And that's not all: The only emission from this conversion is water, which comes out of the other side of the stack.
It's even possible to take the water from the fuel-cell and create potable water, meaning that you can actually create your own drinking water as you drive. This is, of course, especially cool when you consider how it would benefit soldiers and other members of the armed forces while driving these trucks.
Article continues below advertisement
While these trucks are still being developed for the military, we're super excited to see where these innovations can take us as general consumers.