Get green news right to your inbox!
Thanks for signing up!
Neste wants to build a cabin that was never really there. That doesn't mean the Finnish engineering company is looking to bend the time-space continuum, or erase homes with otherworldly gems like Thanos. It simply wants to pioneer a housing model that's zero-waste, zero-footprint, and close to zero emission; a cabin with no impact on the earth, that operates as if it doesn't exist.
Neste is putting the idea to test right now with the Nolla, a sleek and solar-powered tiny cabin that promises to do just that.
The Nolla prototype runs on electricity generated from the solar panels that line its long, sloping roof. Meanwhile, the small stove inside — intended for cooking and heat — relies on Neste's own MY Renewable diesel, sourced from 100 percent waste. The dramatic mirrored roof also reflects heat, maintaining a cool temperature inside and lowering the need for energy consumption or air conditioning at all.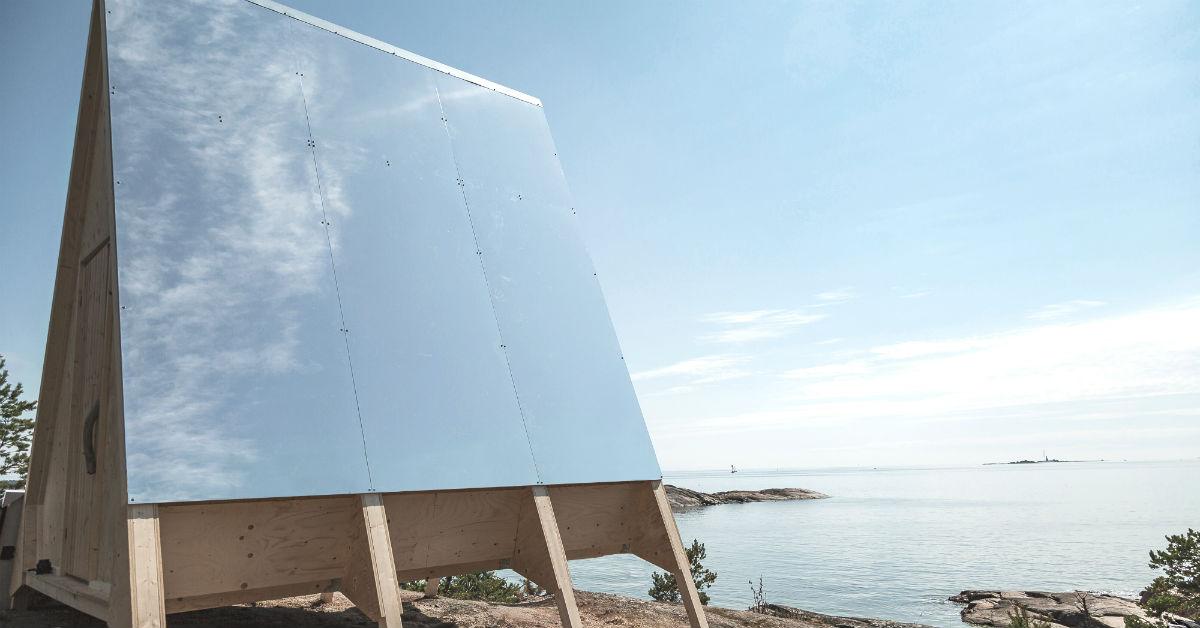 Neste turned to a local source for its wood, selecting Kerto LVL plywood as the primary building material. That timber is produced in an energy self-sufficient mill in Lohja, where wood chips and sawdust are reused as fuel or pulp. As for the interior, Neste chose sustainable textiles such as bamboo, linen, and jute rather than more water-intensive materials like cotton. The furnishings came from Finnish brands that use recycled materials in their products, while the dishes and silverware are completely compostable.
"With the Nolla cabin, we want to offer visitors the possibility to experience modern cabin life in the realm of nature, with minimal emissions," designer Robin Falck said in a statement. "An ecological lifestyle does not only require giving up unsustainable commodities, but also discovering modern, sustainable solutions that can be used instead."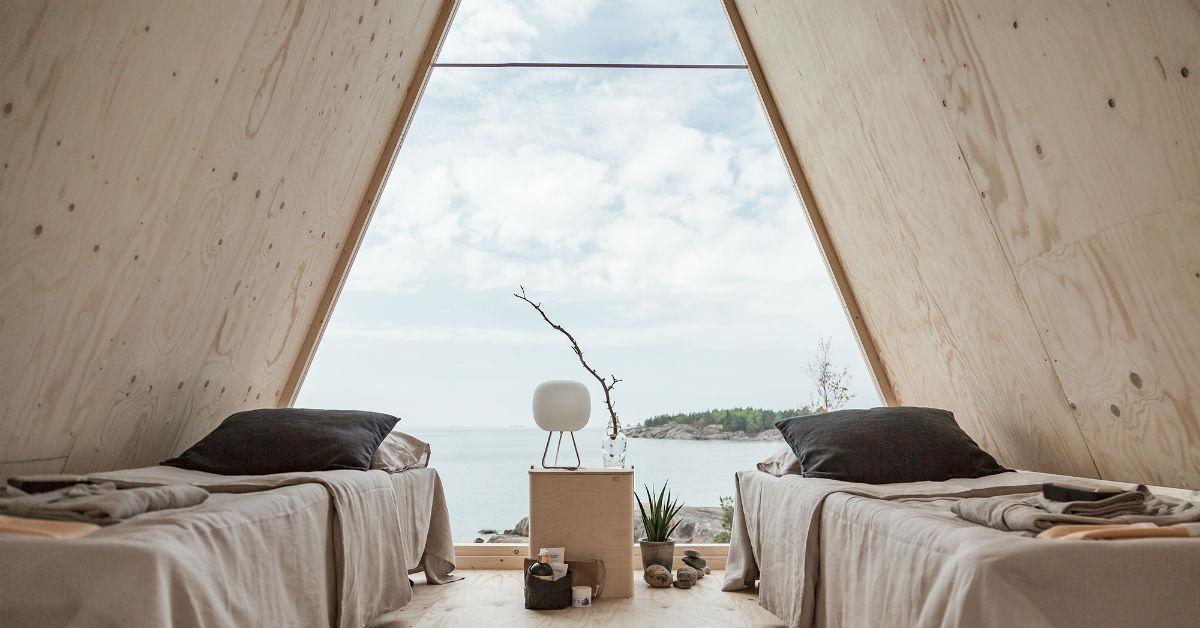 The cabin is currently situated in Vallisaari, an island roughly 20 minutes away from Helsinki by boat. Vallisaari is home to lush greens, swans, and over 1,000 butterfly species, including several that are rare or endangered. Neste will welcome two visitors to Vallisaari and the cabin this September through Airbnb, but a group of photographers and YouTube personalities will check out the space first, staying Aug. 18 and 19.
Falck didn't design the Nolla to sit on a Finnish island forever, though. He and Neste both see the cabin as a structure that can be picked up and assembled anywhere — especially since it did not require a construction permit.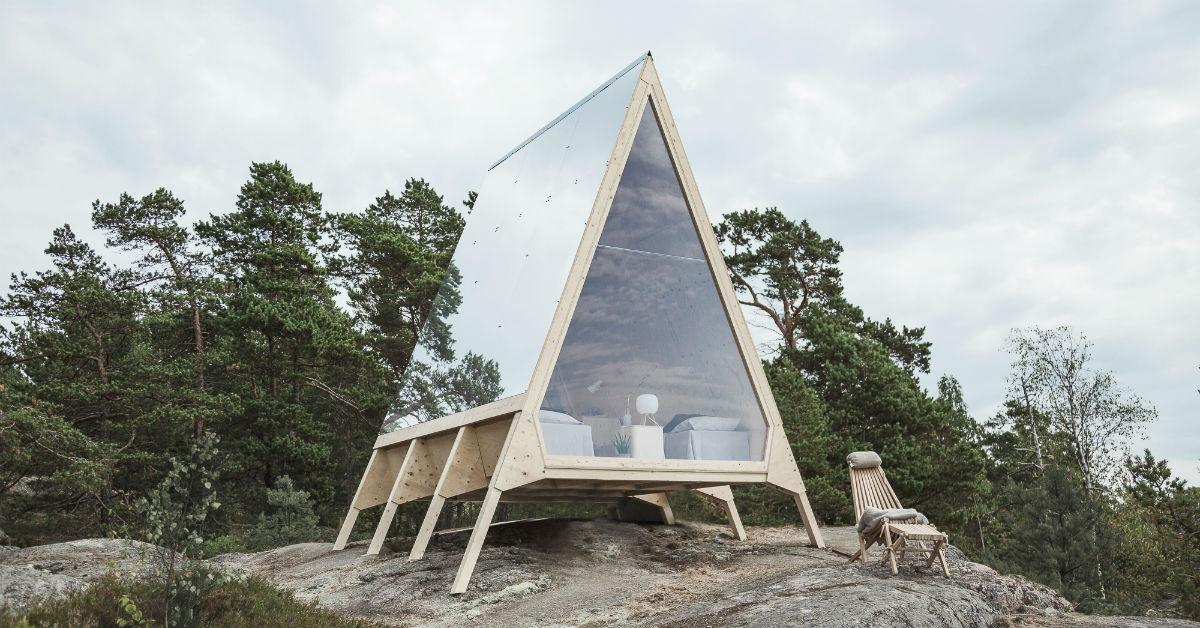 "Nolla is easy to construct, dissemble, and transport, because moving and constructing it can be accomplished by a few people, no heavy machinery is needed," Falck said in another statement.
"The cabin could be used as an urban lodge for sustainable festival or event accommodation. It could also function as a lodge along trekking routes, where leaving minimal traces in the environment is just as crucial as in Vallisaari."
While the Airbnb listing indicates the Nolla is all booked up, Neste hopes to replicate this prototype soon. It's just one piece of the company's overarching Journey to Zero Waste, an effort to create a "fossil fuel-free future."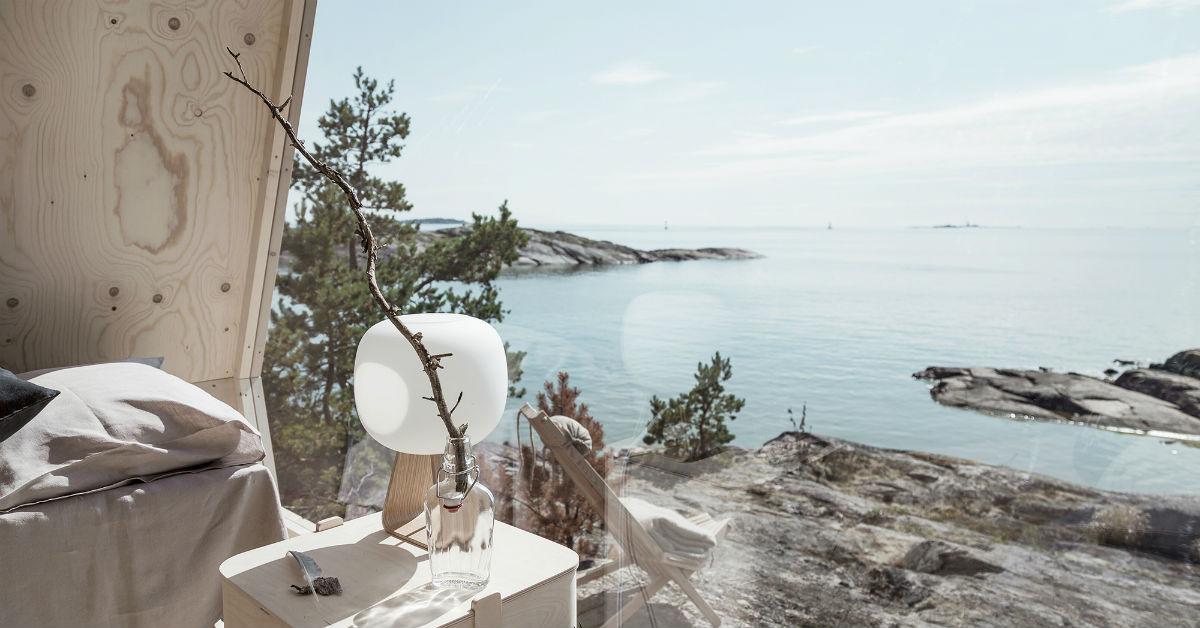 "Finns are known for spending time at their beloved summer houses," Sirpa Tuomi, marketing director at Neste, said in a statement. "We wanted to explore sustainable solutions that could enable cabin life with minimal emissions. Shared and circular economy, as well as new technologies and innovations have made it possible to enjoy our cabins without harming or burdening the environment. Some of the solutions that have been used at the Nolla cabin are perfectly adaptable at any cabin."


More From Green Matters
.

Home

If you think vinegar is just for pickling vegetables or for making homemade dressings, then prepare to be amazed by all the surprisingly wonderful things vinegar can do around the house.

.

Home

Your actions can make a difference.

.

Home

Interested in finding out how to use soap nuts in your laundry routine?