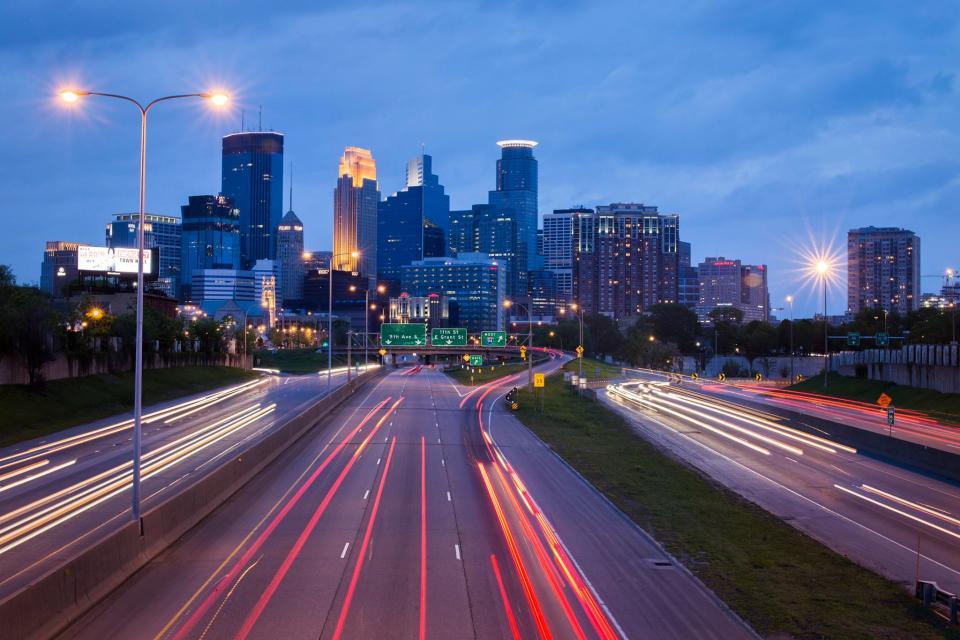 The Mayor Of Minneapolis Just Launched A Meatless Monday Supper Club
By Koty Neelis

Updated
The mayor of Minneapolis wants his city's residents to join him in going meatless on Mondays. Jacob Frey has started a monthly supper club featuring a panel of local policy makers, environmental influencers, and community members to discuss how climate change impacts the Midwest city and those that live in it. 
Article continues below advertisement
Coined "The Climate Series Salon and Supper Club," the monthly event will take place on the first Monday of every month in conjunction with Meatless Mondays. The mayor partnered with local mission-based vegetarian eatery, Fig + Farro, to host the new series of dinners.
Frey made headlines over the summer when he urged his residents to eat more plant-based foods and consider the choices their eating habits have on the planet. 
Article continues below advertisement
"If each American affirmatively chose to eat plant-based food at just one meal per week, the carbon dioxide savings would be the same as taking more than half a million cars off U.S. roads," he wrote in a statement.
Article continues below advertisement
The analysis was based on a dataset culled from close to 40,000 farms in 119 different countries, with a dataset of about 40 food products, that make up about 90 percent of all the foods humans eat. 
"A vegan diet is probably the single biggest way to reduce your impact on planet Earth, not just greenhouse gases, but global acidification, eutrophication, land use and water use," Joseph Poore, lead researcher at University of Oxford, explained. "It is far bigger than cutting down on your flights or buying an electric car," he added, because those actions only reduce greenhouse gas emissions.
Article continues below advertisement
The study suggests that if humans cut out dairy and meat consumption, the amount of farmland across the world would be reduced by 75 percent, which the Guardian says is equivalent to "the US, China, European Union and Australia combined." 
The city of Minneapolis has made ambitious goals in recent months to tackle climate change. Government officials pledged to have city facilities running on clean power by 2022 and the entire city by 2030, making it the 65th city in the country to aim towards using 100 percent clean energy.
Article continues below advertisement
"From our pollution control ordinance to green business incentives to becoming the first perc-free city in the USA, Minneapolis will continue leading on climate change & environmental issues," Frey said in a release.