Get green news right to your inbox!
Thanks for signing up!
Next year, one of the world's leading tomato brands will launch the start of an all-new tomato-centric concept: "tomato architecture." Mutti, an Italian company that processes some 300,000 tons of tomatoes every year, has unveiled its award-winning plans for a new factory and headquarters, built out of thousands of glass tomato sauce jars.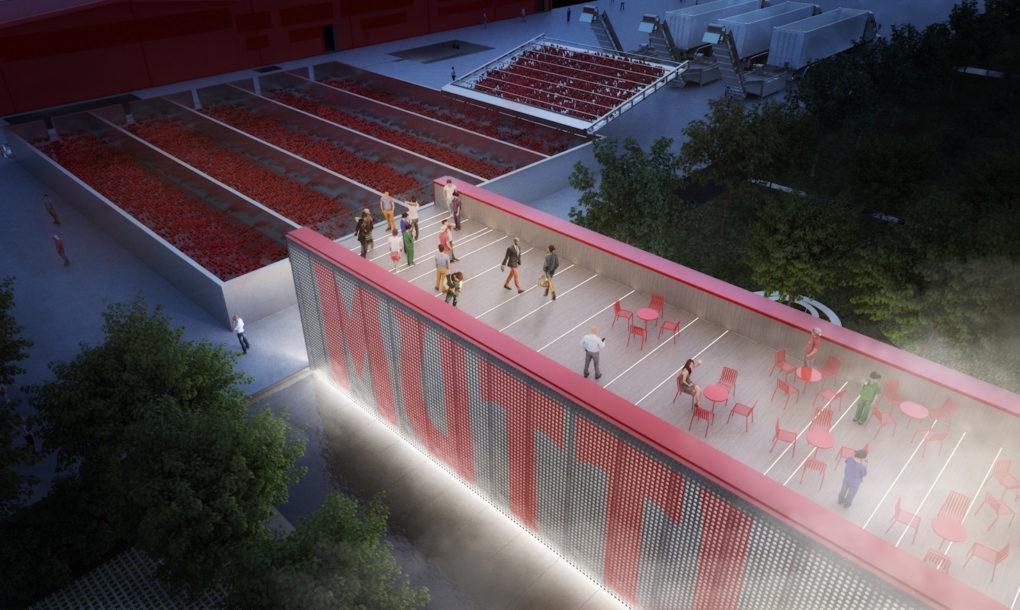 Designed by Carlo Ratti Associati, the 2.5 million-square-foot facility will replace the company's current space as well as open the factory up to visitors, i.e. "tomato tourism." The semi-transparent tomato sauce-jar walls will line the visitor center, stretching 400 feet wide and 23 feet high. The Mutti logo will be emblazoned on the wall and will be digitally lit at night.
The visitor center will also feature a restaurant, an auditorium, a control room to showcase the plant's processes, and a rooftop terrace where visitors can see millions of tomatoes poured into wash basins in a "red cascade." In other words, the new plant will be much more than a factory; it will be a facility dedicated to the art of processing the tomato.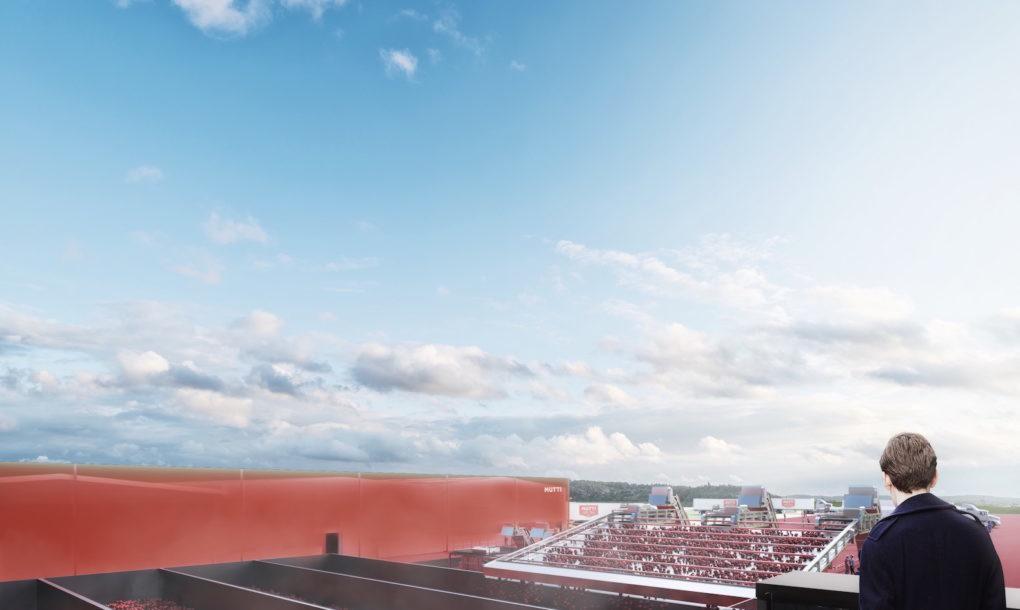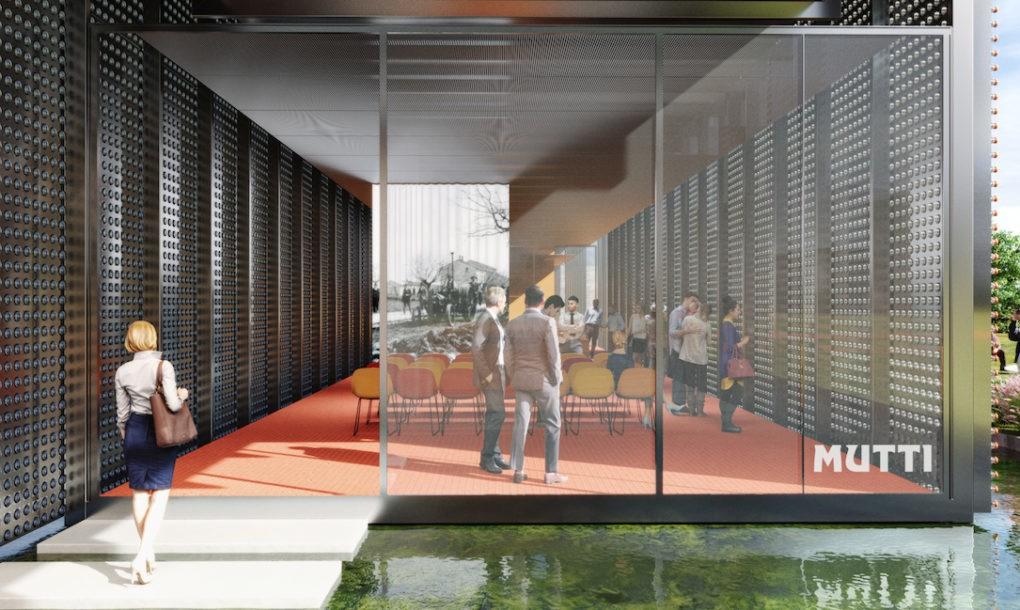 "We were inspired by Pablo Neruda's poem 'Oda al Tomate', which is also one of Mutti's slogans. 'La calle se llenó de tomates' ('The street was filled with tomatoes') is a way to show how the factory can open up and project outwards," architect Carlo Ratti told Inhabitat. "We imagined the Mutti plant to be like an open-air theater: both open to the public, and to the surrounding landscape."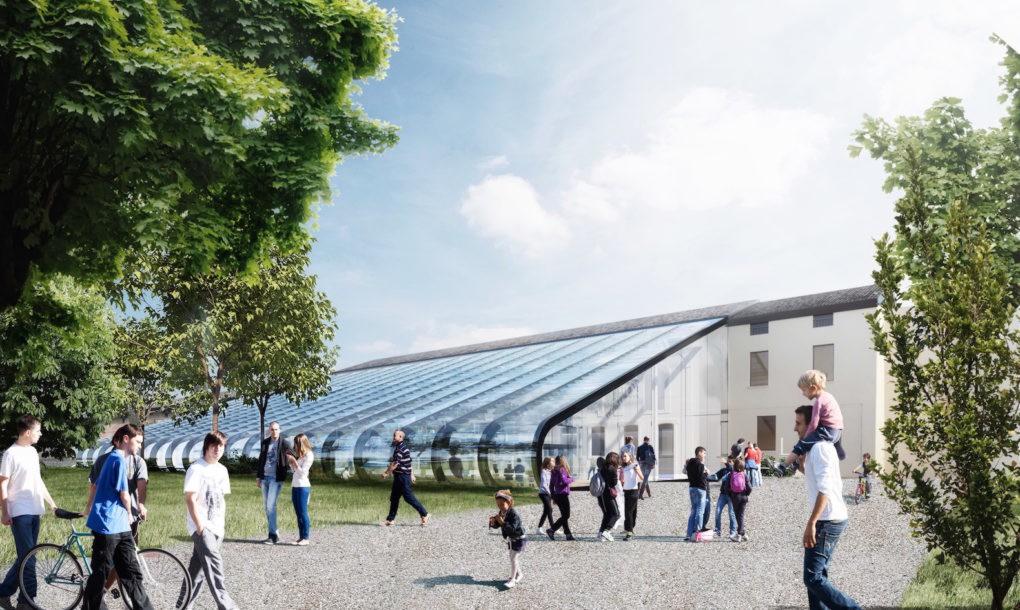 Construction will begin on the factory next year and will be up and running in 2023 for all your tomato tourism needs.
More From Green Matters
.

Food

Lab-grown meat and plant-based meat are on the rise.

.

Food

Wild Type wants to change the way we eat fish.

.

Food

Gatwick Airport's Starbucks is promoting reusables and taking the burden off the consumer.