London Pop-Up Transforms Discarded Produce Into Sustainable Meals
Discarded produce gets a new life at this London based pop-up.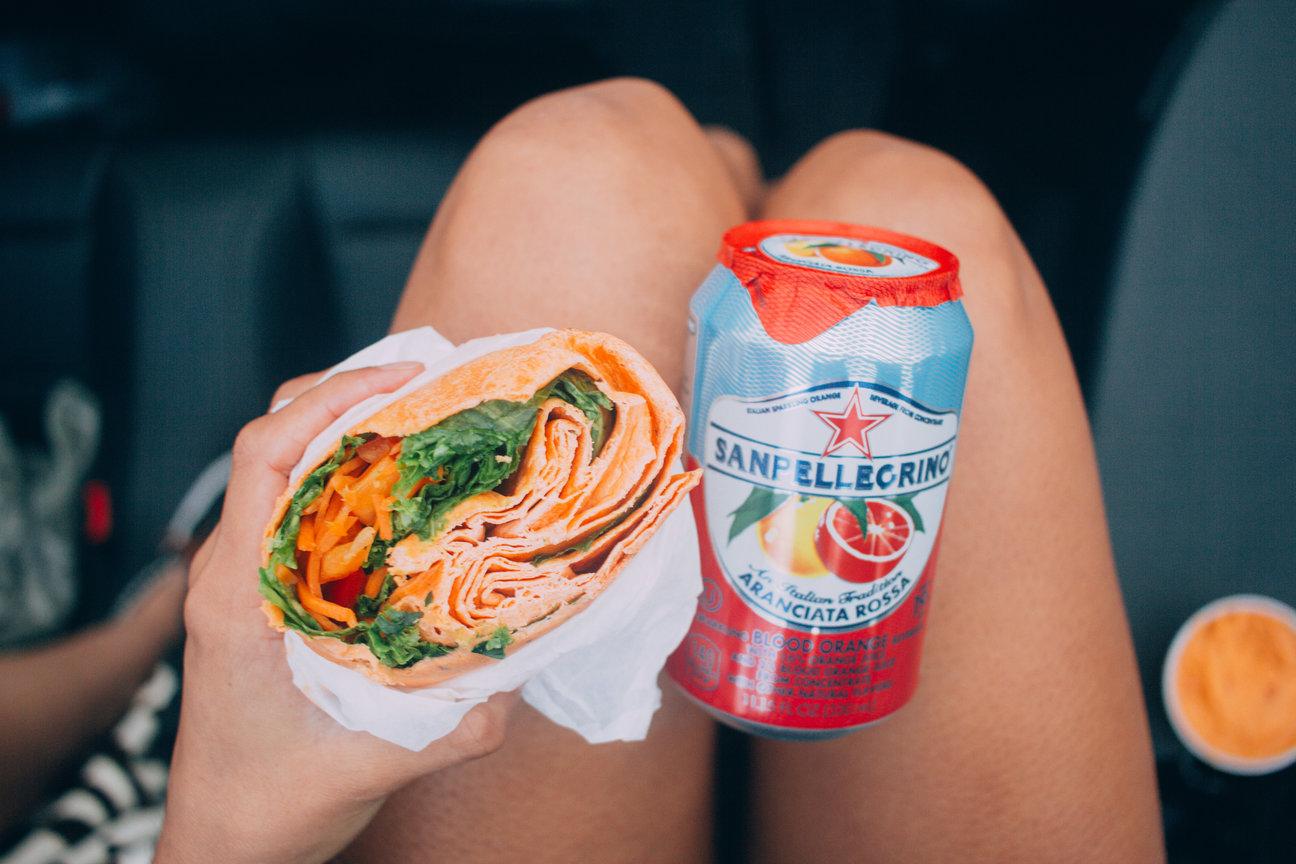 Food waste doesn't only happen in America. In England, people throw out around 15 million tons of food per year. Some of that waste is the fault of individual consumers. For example, estimates suggest that the food individuals in England throw out each year is equal to about one in every five bags of groceries bought. But even more waste is generated by companies who toss out truckloads of otherwise perfectly edible food for a variety of reasons.
To help curb the waste and promote awareness, one London company, Rubies in the Rubble, has created a pop up eatery in London's famous Selfriges Food Hall. Until June 30th, guests can enjoy a variety of creative sandwiches made from foods which would have otherwise ended up in a landfill.
Article continues below advertisement
What is Rubies in the Rubble?
Rubies in the Rubble is a British food company dedicated to reducing food waste. The company began when home cook Jenny Costa noticed how much good food was being tossed out at London stores and markets, due simply to aesthetic imperfections. Perfectly edible produce, from berries to cucumbers, were being wasted simply due to scratches or because the fruits and veggies were oddly shapes. Other times, grocery stores had simply ordered more food than they could sell by the time it expired, and thus most of it had to be tossed out.

In a city like London, where homelessness and hunger are big problems, Jenny found it unacceptable that so much food was going to waste. Using family recipes which had been passed down to her, she set out to do something about it. Rubies in the Rubble was founded when Jenny began selling the sauces and jams she had made using excess (but perfectly unspoiled and edible) produce. These days, Rubies in the Rubble works directly with farmers and grocers, buying up their excess produce before it can head to a landfill. The company specializes in sauces, relishes, and ketchups made from this discarded produce.
Article continues below advertisement
How big is Britain's food waste problem?
It's estimated that over a third of produce purchased in England each year never makes it to anyone's plate. That's equivalent to 1.3 billions tons a year, worldwide. This is a big problem not only because that produce is desperately needed by many, but also because food waste is at least as harmful, if not more harmful, than packaging waste.

In England alone, food waste generates approximately 2.1 million tons of CO2 emissions. CO2 allows for the buildup of greenhouses gasses which are known to cause climate change. Unfortunately, much of the food waste produced by wealthy countries such as England and the U.S. is due to poor planning. Individuals often buy more produce than they can use by the time it goes bad.

Grocery stores also often buy more food than they can sell, resulting in massive waste. Reducing food waste can have as much environmental impact as removing several cars from the road each year. Which is why concepts such as Rubies in the Rubble can not only help feed people, but also have a great environmental impact.
What does the pop-up eatery offer?
Rubies in the Rubble began their foray into the world of sandwiches when they sought a way to bring more visibility to the problem of food waste. What better way to do so than to set up shop in London's famous Selfriges Food Hall? Thus their pop-up eatery, Surplus, was born.

But Rubies in the Rubble wanted to offer an experience beyond sauces alone. For one month only, Londoners can get a taste of sandwiches made with 100 percent discarded bread, produce, and of course, their signature sauces. The sandwiches cost just five British pounds and range in flavor and style depending on what produce is available.