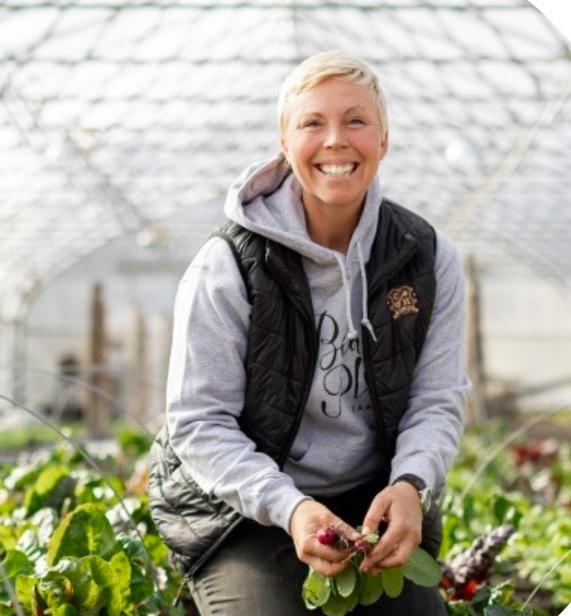 Christina Albert
Director of Agriculture at Beach Plum Farms
Location: Cape May, NJ
Inspired by the PBS documentary "Food Inc," Christina Albert left her 15-year career in the insurance industry to the calling of the urban farmscape.
After several years of urban gardening in South Philly, Pittsburgh, and NJ, she decided to 'go pro' and began knocking on doors—landing one day at Beach Plum Farm in Cape May, NJ, which, as a hospitality venue, of course, welcomed her in.
Since then, this mother of two has earned certificates in farm programs from Rutgers and Johns Hopkins; installed gardens, built greenhouses, and hosted farm-to-table dinners. As Agriculture Director of Beach Plum Farm, Christina oversees their organically grown crops and livestock programs. Livestock and crops are rotated for increased biodiversity and to retain water. There are over 100 different types of crops at any given time along with cut flower, eggs, chickens, pork, turkey, duck, and honey programs. Beach Plum Farm serves farm-to-table products to Cape Resorts Hotels in Cape May, NJ.