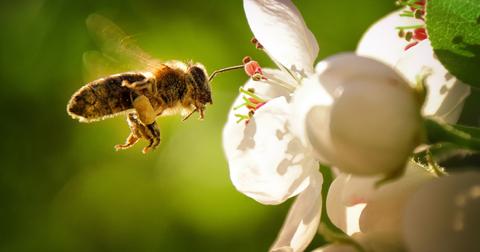 Insects Are Rapidly Declining in Population, Which Could Be a Disaster for the Earth
By Sophie Hirsh
When they're scurrying across your picnic blanket, stinging a crying child, or sucking your blood, insects may not be your favorite animal. But insects are extremely important to ecosystems worldwide, and according to a new report, more than 40 percent of insect species are on the path to extinction. Here's what you need to know about this alarming new report, and what you can do to help preserve insect populations.
The report, published by Elsevier's journal Biological Conservation and circulated by ScienceDirect.com, asserts that the "biodiversity of insects is threatened worldwide." To conduct the study, researchers from The University of Sydney, the University of Queensland, and the China Academy of Agricultural Sciences reviewed 73 reports chronicling the decline of insect populations all over the world, and analyzed the data.
More From Green Matters
.

News

More than a year after the launch of System 001, The Ocean Cleanup confirms that they've been successful in retrieving trash from the Great Pacific Ocean Patch.

.

Food

McDonald's is going beyond the classic burger with its latest menu offering.

.

News

"We are going way beyond activism," 19-year-old Xiuhtezcatl Martinez tells Green Matters.